Do Your Kids need to be Smaht ?  
Every child needs to be wicked smart.    (Of course, the jury is still out on teenagers, but no need to go there).
You might make them read the Economist or memorize Encylopedia Brittanica (if they can find it). Or ship them to Boston or is that Boise  ?
But, if all else fails, you could get them a very clever and fun IQ Puzzler Pro Brainteaser.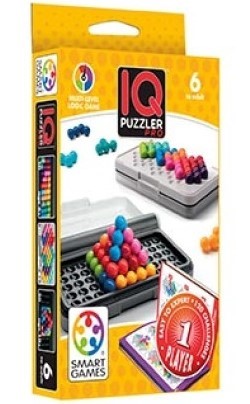 This is a brilliantly clever, highly portable, 2D and 3D puzzle set, with over 120 different challenges. It is like having 120 Sudokus in your pocket, except that it is tactile, nicely coloured and you won't look like you are filling in the clues randomly.
The puzzle pieces are stuck together into various shapes. You check the booklet, choose a puzzle and lay out the pieces you don't play with. Then you have to fit the playing pieces into the puzzle. The faster you do this, the smarter you are.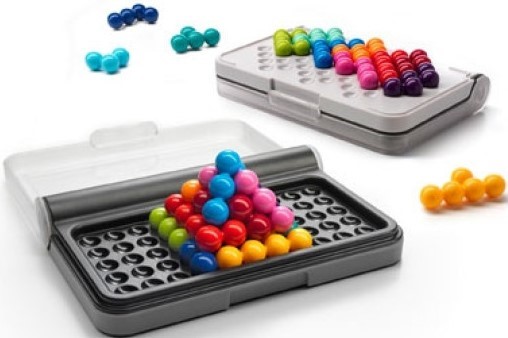 It works for anybody aged 6 and upwards. And is quite challenging. If you are being watched by a 10 year old, act cool and suggest they take over and have a go. Once they have mastered all the 2D challenges, they can move onto 3D, and 120 puzzles later they should be ready to design suspension bridges, pyramids and a cure for the common cold.
Everybody loves doing puzzles and since it packs up into a handy little box, you can take it anywhere. You could say it is like an iPhone, except it doesn't do email or texts. Or voice.
And this brilliant piece of brain training machinery costs $11.95 as opposed to the price of a "respectable" four year college.