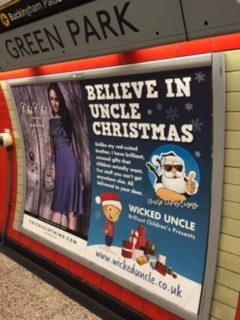 A long, long time ago in a far off country called Britain, in the dark times before Wicked Uncle Toys came along to brighten the winter, there was at least one Brit who came across the story of "Virginia who didn't believe in Santa". And that Brit thought it meant there was a whole state of the United States that consisted of godless skeptics. Of course, that was the same Brit who loved watching the "Virginian", the 60's tv cowboy classic on black and white tv – and thought it was taking place in Virginia.
But – thanks to the Brits – we now have more powerful evidence to prove the existence of the Santa Family than the New York Sun was able to gather in 1897.
And so, we write to Virginia- and her sceptical friends, who would now be 130 years old:
VIRGINIA, your little friends are wrong. They have been affected by the skepticism of a skeptical age. They do not believe except they see. They think that nothing can be which is not comprehensible by their little minds. But now we have proof beyond the airy, fairy words of yesteryear. Down deep below the ancient city of London, we have found the compelling evidence. Santa himself remains elusive but we have seen- everywhere in the tunnels of the London subway- pictures of his brother. Father Christmas remains, like BigFoot and the Loch Ness Monster, elusive- but we now know of the existence of his brother, Uncle Christmas.  London Transport has posted his likeness EVERYWHERE from Piccadilly Circus to Ealing Broadway.  And London Transport never lies, and hardly ever even stretches the truth except when it comes to train arrival and departure times.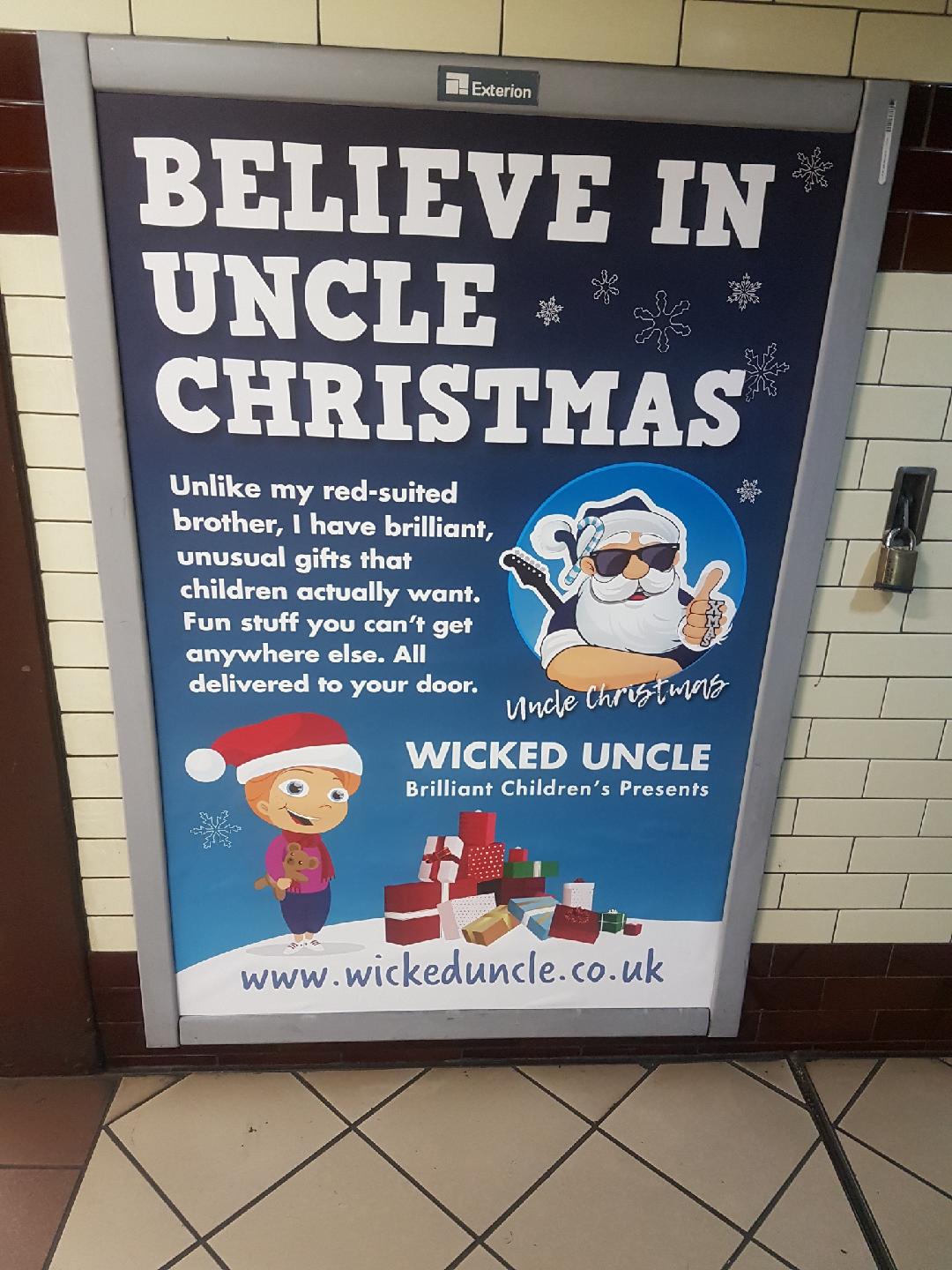 Very Happy Holidays from the Holidays-Are-Really-Almost-Here Wicked Uncle Team.