Ring the bells, sound the alarm, make other kinds of horrible noise – the 8th graders are done with everything – and on their way  to high school! This is a rite of passage. And what are they thinking ? Do they like what they liked last year? Don't worry, Wicked Uncle has your back. These middle school grads are moving into a newer, shinier, bigger world with taller lockers, taller kids, and taller gift orders.  A middle school graduation is sometimes even a bigger deal than high school.  The best way to calm everyone's nerves is with the exact right present. We've got a list curated for you that we think will smash last year's gifts to smithereens – after all, we're dealing with young adults now.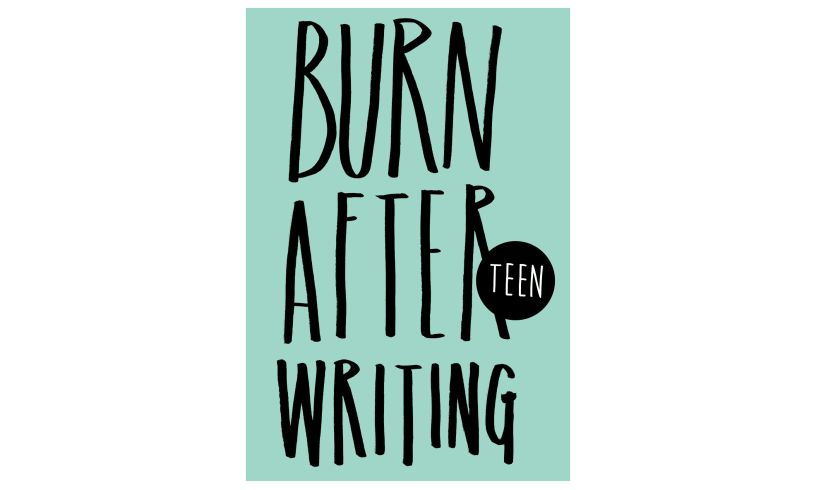 Burn After Writing—interactive book
This hardback book is a fantastic time capsule for teens just as they are right now. What 13-year-old doesn't love talking about themselves?! The prompts included will help a transitioning middle-to-high schooler record themselves – their likes, interests, experiences, fears, memories, and more – so when they're all good and grown, they can remember when they thought they would never get over their fear of spiders!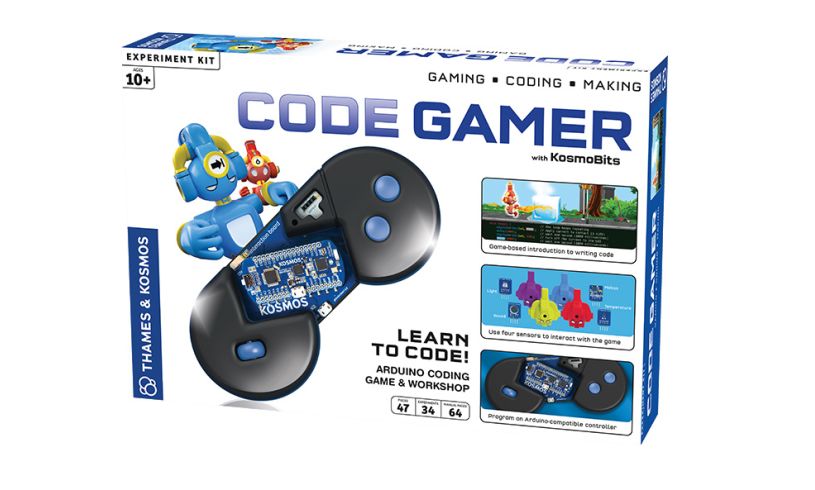 Video games are the past, present, and future for teenagers . This kit helps teach you Arduino programming language while you play through the levels on the game, AFTER building the controller yourself! You can complete up to 34 different projects. What a way to burst onto the high school scene! Anyone need a video game coded? Anyone?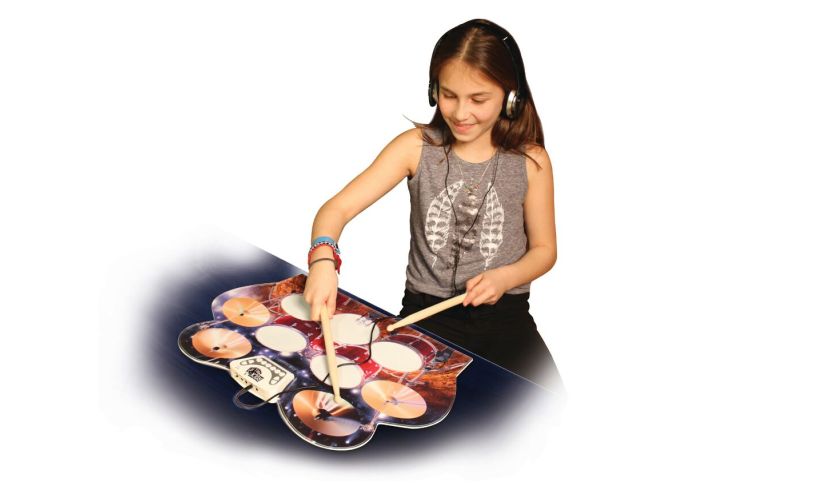 Flexible Roll-up Drum Kit —too cool for school
High school is just filled to the brim with garage rock bands – EVERYONE knows that. However, drum kits take up an awful lot of space and they're so clangy, so many opportunities for busted ankles. Instead, hit 'em with this realistic, flexible, USB chargeable roll-up drum kit! They can take it to school to play with the other rock'n'roll outcasts, or stay in their room banging out Phil Collins' drum licks – there's talent in the air tonight!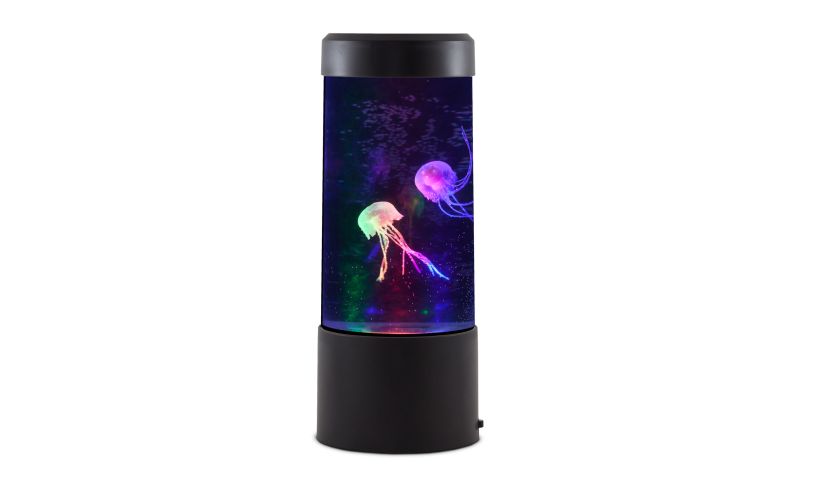 Lava lamps never go out of style. Spicoli would be thrilled at how well they've held up over time. And this one is even funkier! It's got two jellyfish chasing each other through the 9" tube, propelled by jets of air moving through the tank. It's a sweet addition to any teen-pad – psychedelic, dude.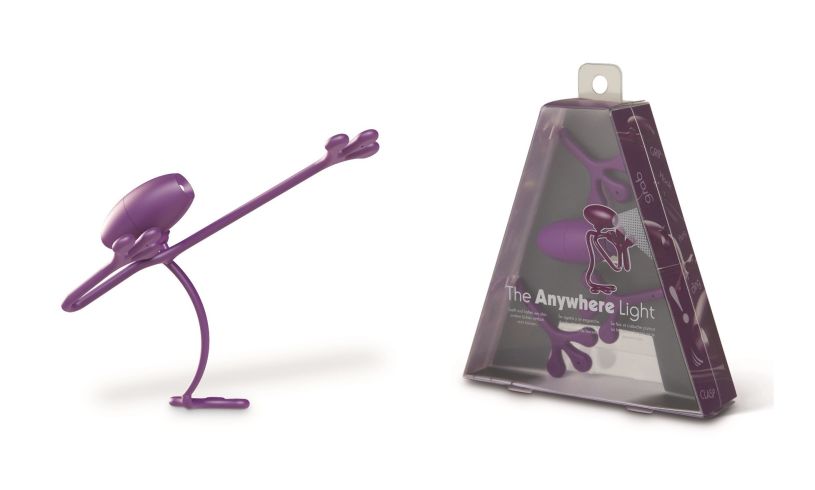 I like to call this, "the selfie-assister," although really, you can do anything with it. This neat little guy fits into your purse, backpack, pocket, or any other carrying case. Totally bendable, absolutely adorable, and most illuminating, I dare say. Perfect for late night studying, selfie lighting, or even a flashlight on a late night expedition! Middle school graduates will love the opportunity to backlight their photos or even make stop-motion animation videos starring this little guy!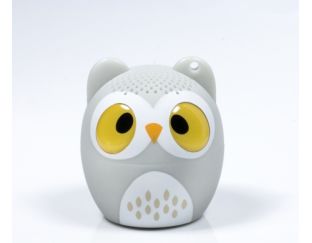 Ollie the Owl Wireless Speaker
Who-who-who wouldn't find this sweet little wireless bluetooth speaker absolutely precious? The battery lasts for 4 hours and all you have to do is connect it to any bluetooth capable device. You can take selfies with the camera, and make and receive calls! I'm not sure kids are having clam-bakes anymore, but any post-middle school kid with this speaker will be a VIP at all picnics, park gatherings, parties, etc.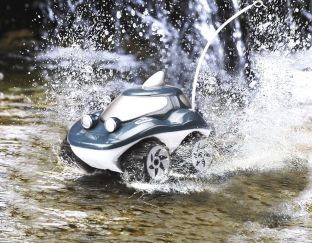 Amphibious Remote Control Shark —Jump the Shark
The summer between a middle school graduation and enrollment in high school is a pivotal one – typically, there's a lot more freedom and permissive parenting going on. If you know a middle school grad who's going to be making frequent trips to the local creek all summer long, make sure they've got the this super powered R/C car! It can power through almost any terrain, including water, mud, rocky regions, and more! It's the baddest thing on the road that a 13-year-old can legally operate.
Watching kids grow up can be emotional! But don't worry, they're still kids! They've just got elevated tastes now that they're going to be HIGH SCHOOLERS!