Know a kid who loves dogs? Or perhaps the better question is, who doesn't like dogs? So we're pretty sure you need to read our guide the the 10 best toys for kids who love dogs.
Everybody remembers their very first best friends. For a lot of us, they were stinky, unruly mutts with lion hearts. Mine, for example, was a slobber factory named Vince – a great rolling boulder mass of a bloodhound. And everything I wanted when Vince was my best friend was Vince-related.
At Wicked Uncle, we love dogs EVEN MORE than you do! (It is a competition. We are winning.) In fact, we love them so much we're partnering with Stand Up for Pits and Key to Lion's Heart Rescue to bring you a super canine giveaway. More on that in a future issue (stay tuned!)
In the meantime, we've sniffed out 10 best gift ideas for young dog lovers (1 to 12 year old children – or dogs, for that matter), so you wouldn't have too ruff of a time coming up with them yourself!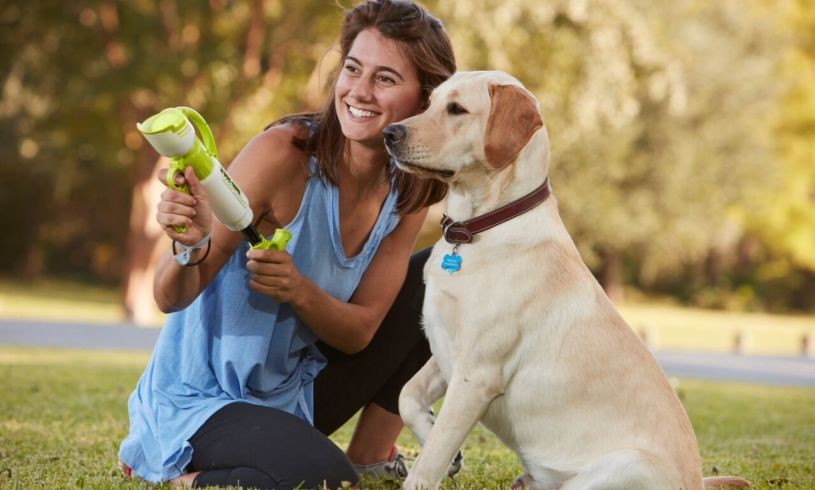 A simple idea turned industrial – fetch for the new millenium.
This sleek launcher sends a tennis ball up to 50' in any direction (except down), and the scooper at the end of the launcher lets you sling the ball right back into launching position from the ground. It's a single-action, lock-and-load fun machine for an active day out – run and chase, fake-out your opponent or bond with your dog! AGES 7-12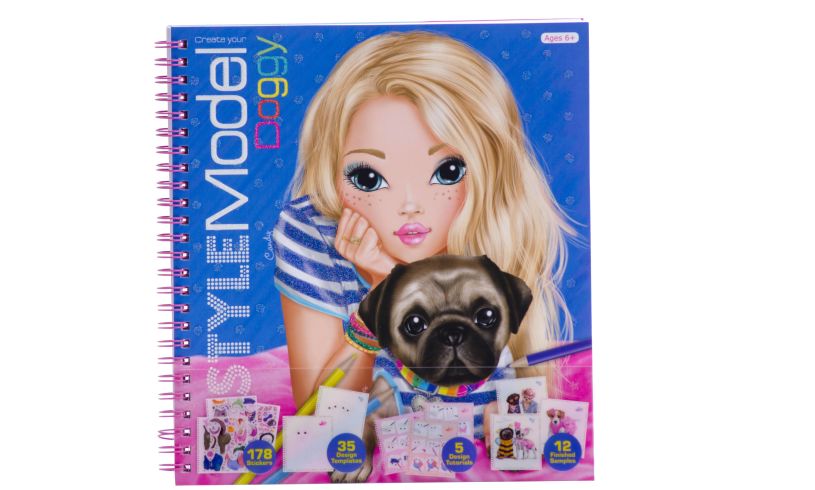 Real dogs don't always want to be painted in glitter and stuffed into bow ties – that's what you have paper dogs for!
With this notebook guide, you'll find 173 stickers, 35 design templates, 5 design tutorials, and 12 finished samples for decoration. Use your real dog as inspiration, but remember they aren't as fashion forward as you are! AGES 6-10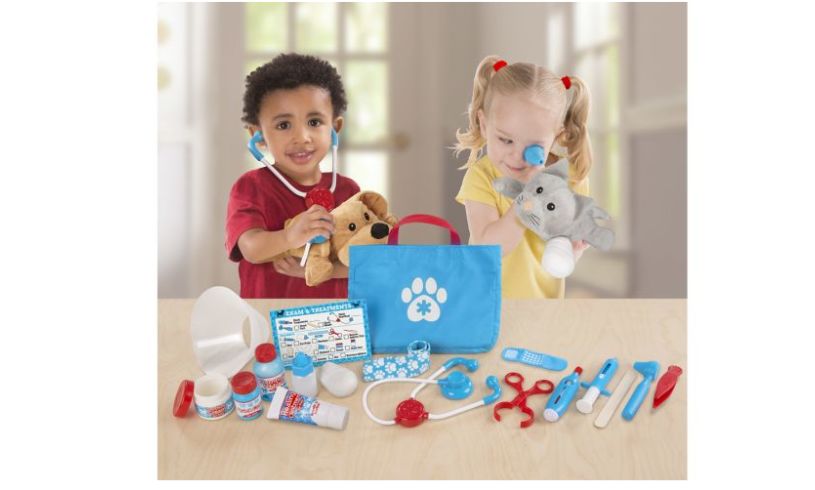 Who DIDN'T want to be a vet when they were a kid? Healing sweet, soft, defenseless puppies and kittens?! Sign me UP!
This kit lets you take your naturally caring instincts for a test run with a stethoscope, thermometer, syringe, ear scope, tweezers and clamp. And you'll soon have your patient feeling better with bottles, tubes and tubs of pretend treatments and ointments, bandages, a plaster cast, plus a 'cone of shame' to keep pets from licking. Perfect practice! AGES 3-5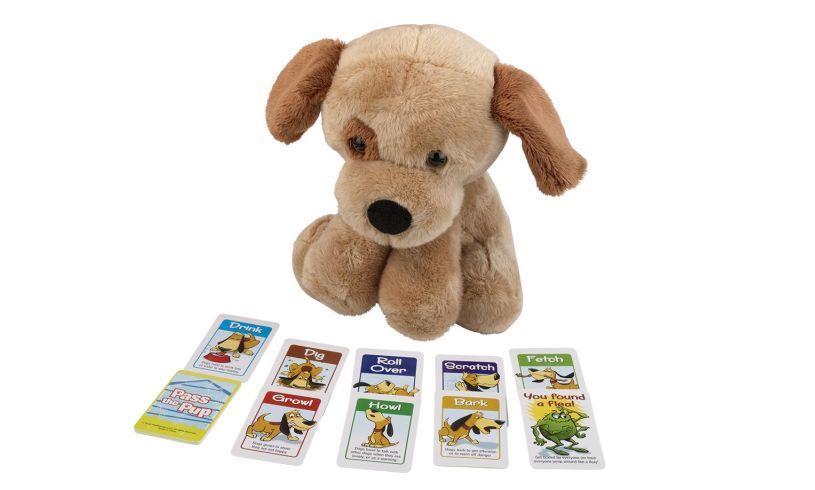 Definitely one of this staffer's personal favorites. "Hot Potato," but with a fluffy puppy.
You press the puppy's paw, he starts to sing, and you pass him around the circle… tension's getting higher… and all of a sudden he stops! If you're left holding the pup, you must draw a card and perform any number of dog-like acts – barking, howling, wagging your tail. Simple, wholesome fun. AGES 3-5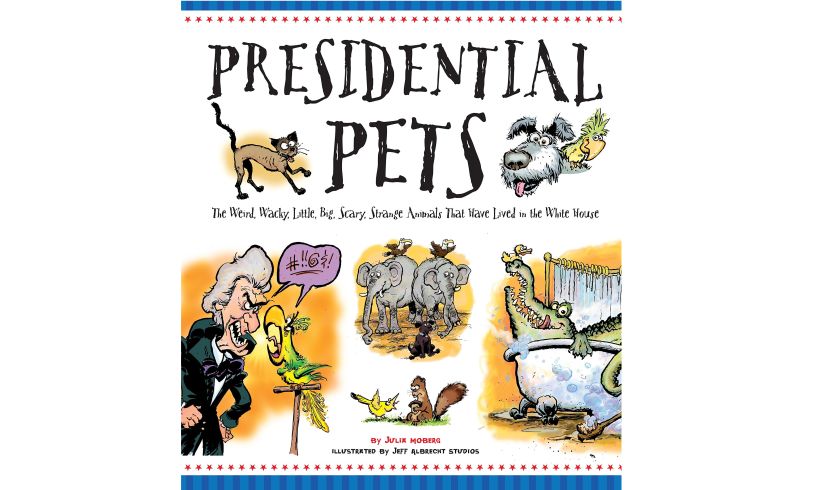 Do you know what's even more interesting than the executive branch of the government? Almost everything. But MOST OF ALL, their pets!
There have been some bizarre species in the White House over the years. Discover the names, varieties, and nuances of our most famous world leaders. Presidents: they're just like you! AGES 8-11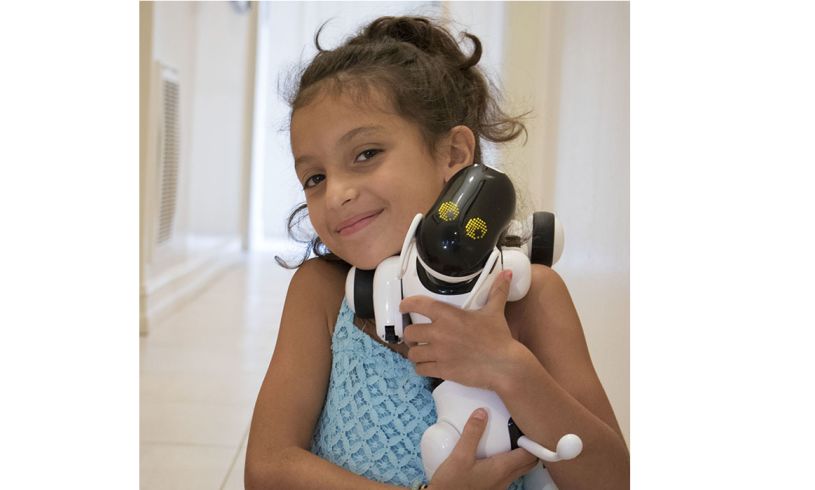 We've been trying to upgrade this science for as long as I can remember – the perfect, parent-proof, mess-proof robot dog. We've finally done it.
Gizmo can learn different tricks via your voice commands, and just like a real dog, shows emotion. When you pet his head, he will be happy, but if you push his nose he will be sad. With the free interactive app, you are able to view Gizmo's happiness, health status and direct-control different tricks. AGES 8-11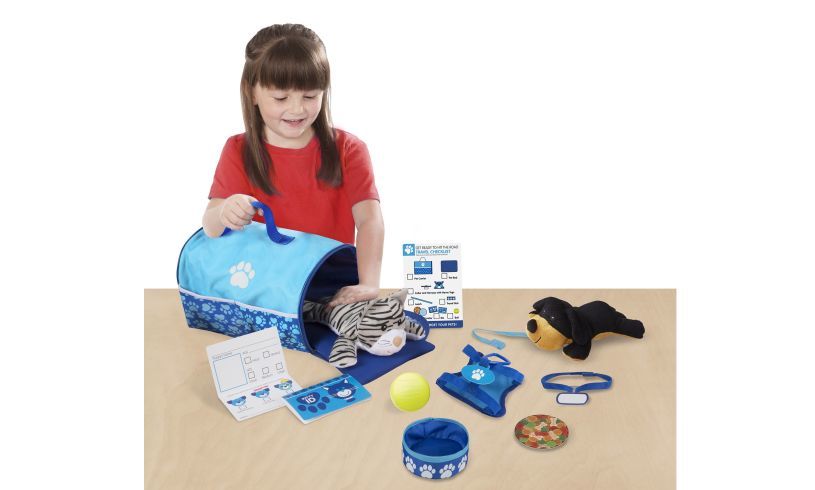 This adorable 15 piece pet travel set comes with a lovely striped plush kitten and cute two tone puppy, each with their own name tag to write on.
I don't know about you, but I'd much rather see a tot with a travel bag for their plush pets (complete with leashes and water bowls) than a traveling iPad! Pets always hate being left at home alone. AGES 3-6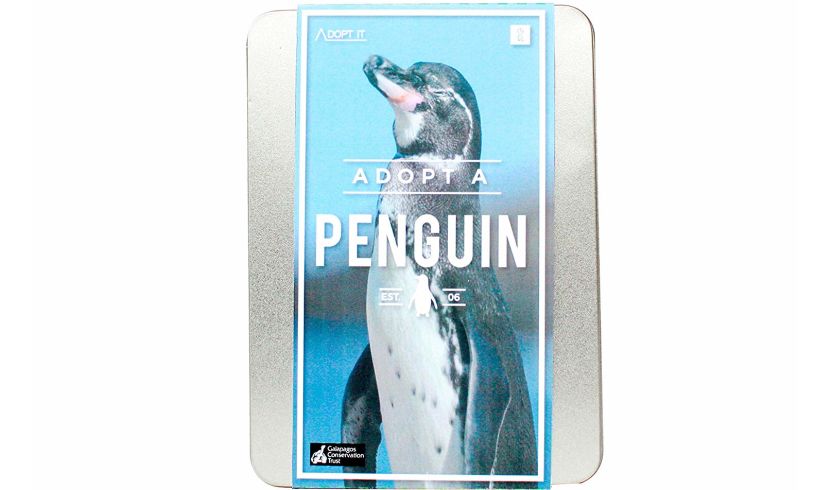 Penguins have been called the puppies of the arctic… probably.
At any rate, for kids who won't be satisfied unless they're making a real difference, this is the perfect gift. When you get your kit, you follow a simple set of instructions to adopt your penguin. Register online, and then the Conservation Trust will take care of the penguin for the next 12 months in your name. You'll even get a certificate proving you protect this penguin and updates periodically from the Trust! AGES 7-11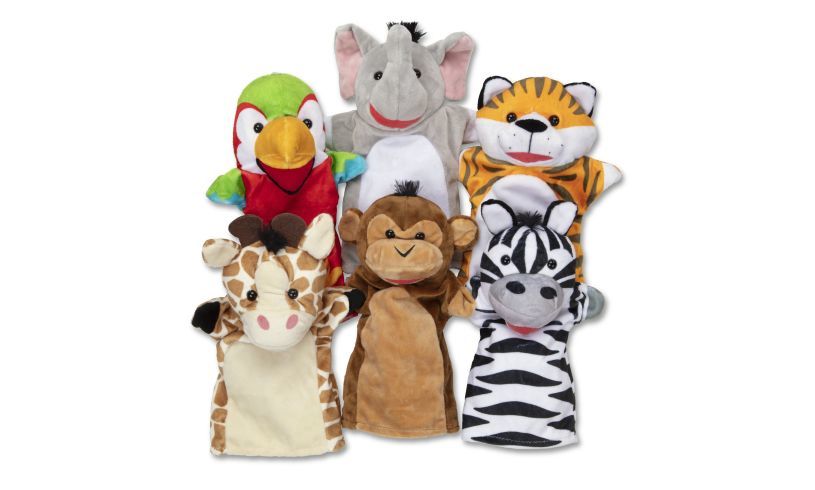 So tigers are probably closer relatives to cats but little ones absolutely delight in these wild, animal hand-puppets.
The friendly elephant, tiger, parrot, giraffe, monkey and zebra make it easy for children to role-play together. These simple glove puppets help children act out scenes, practice new vocabulary and spend quality time playing together, great for motor skills and self-confidence. AGES 2-4
This toy is particularly special because it teaches infants about the rewards system – very important for developing into useful adults.
If you stack all of the colorful wooden rings correctly, and then press on Pepe's head… he barks! Can you think of a more exciting response from a little puppy shaped toy stacker? I sure can't! AGES 2-4
Love of canines should be bred like fox hounds into the youth of our nation – it's the only effective way to safeguard against a life of grumpy, curmudgeonly loneliness.
If you don't have a pup to cuddle, or you DO and you want to celebrate them in every way, all of the time, any of these 10 fantastic toys will do the trick!
As always, play with your pup safely and responsibly!
And, from our Joke Factory for kids, these jokes are all bark and no bite…
But they sure made us laugh!
Q: What happens when it rains cats and dogs? A: You can step in a poodle.
Q: What is a dog's ideal job? A: Barkeology!
Q: What kind of dog does Dracula have? A: A bloodhound!
And, if you live in Washington DC metro area, join us on May 26th, 2019 at Stand Up For Pits with Rebecca Corry Baltimore, MD