Children love a bedroom with plenty of comforts, color, and personalization. Parents, on the other hand, want the decorating of a kid's bedroom to be practical with plenty of storage that can be cleaned up quickly and easily. The room should also be a place that kids find inviting and relaxing when they need to wind down for the day.
There are so many ways to make a child's bedroom more inviting and practical, and you're limited only by your imagination! To get you started, here are the top 10 ideas for decorating a kid's bedroom and ways to create a fun and functional space that both you and your child will love.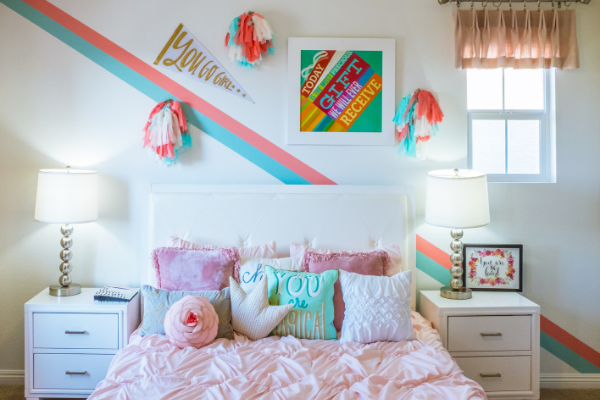 1. Decide on Colors or Themes
One of your first steps to decorating a kid's bedroom is to choose colors or a theme. Your colors can include multiple fun patterns for sheets, blankets, and pillowcases based on the wall colors. You can also pick something more specific, like a space theme.
Make a list of your colors, pattern ideas, and theme choice, and plan the general concept to help guide your decision-making. Having your materials on hand when you start the project is a good strategy to avoid making multiple shopping trips or online orders. If you're painting or adding wallpaper to the room, order all the tools and products in advance so you're ready to go.
Here is some inspiration…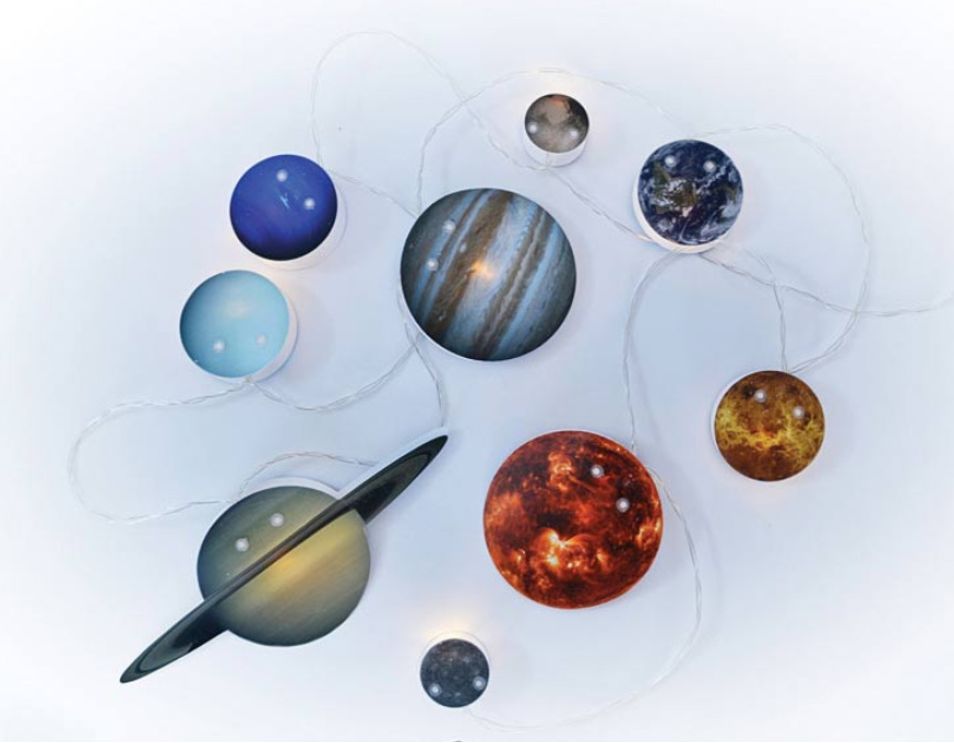 Outer Space!
Bring the Solar System into your home with these 10 colorful and mesmerizing planet lights. These awesome LED lights are on a handy 78-inch long string – hang them over your bed, above your desk, or drape them in a play area to transport yourself to outer space.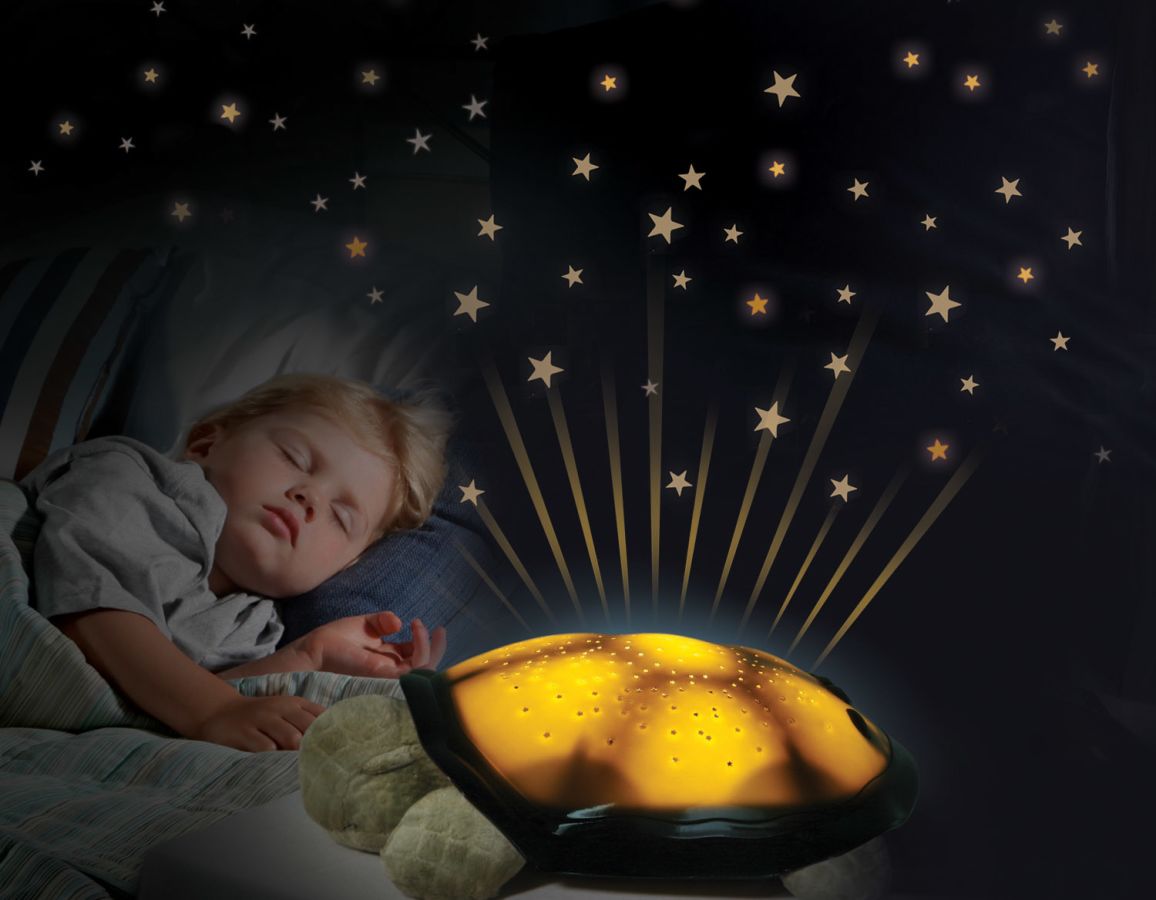 Under the Sea!
This cuddly soft turtle changes from green, blue, and amber, helping little ones drift off to a peaceful sleep. Turtlely awesome!
2. Choose Creative Storage
Creative storage is one key to providing an organized, relaxing space for kids. Use creative options such as bins that slide under the bed, and don't forget cubbies for special items such as stuffed animals, books, and collectibles. Closets can also provide wonderfully creative storage solutions. Stackable drawers and slide-out bins fit neatly in the closet to make more space for shoes, clothes, and items like games and puzzles.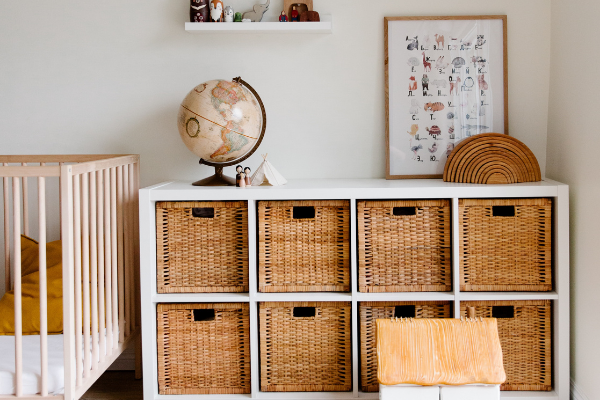 3. Use Kid-Friendly Furniture
Young children sometimes struggle with full-size, adult furniture. Try to purchase or repurpose kid-size furniture for practicality and comfort. Use smaller dressers, mattresses, tables, chairs, or desks to make the space more user-friendly. Check existing mattress dimensions and bed frame dimensions before reorganizing, and measure the room before shopping for new furniture. Avoid using larger beds that take too much space.
4. Consider Comfort
Comfort is everything for both adults and kids. Start with the essential feature of any bedroom — the bed. Usually, a medium-firm mattress is a good choice that provides a great night's sleep and lasts for years to come. Dress it up with fun pillowcases and a comforter, and create cozy schoolwork or reading area with a desk or small table, a lamp, and a chair. Bean bags are cost-effective, available in an array of colors, and super comfy for gaming, reading, or resting.
5. Lighting Essentials
Lighting doesn't have to be just a desk lamp in a child's room. Try some innovative features to make the space more inviting. What about a string or two of LED lights in the corners or along a wall to add a soft, comforting glow? You can also find some great nightlights and light-up toys to make a dark room seem magical and relaxing.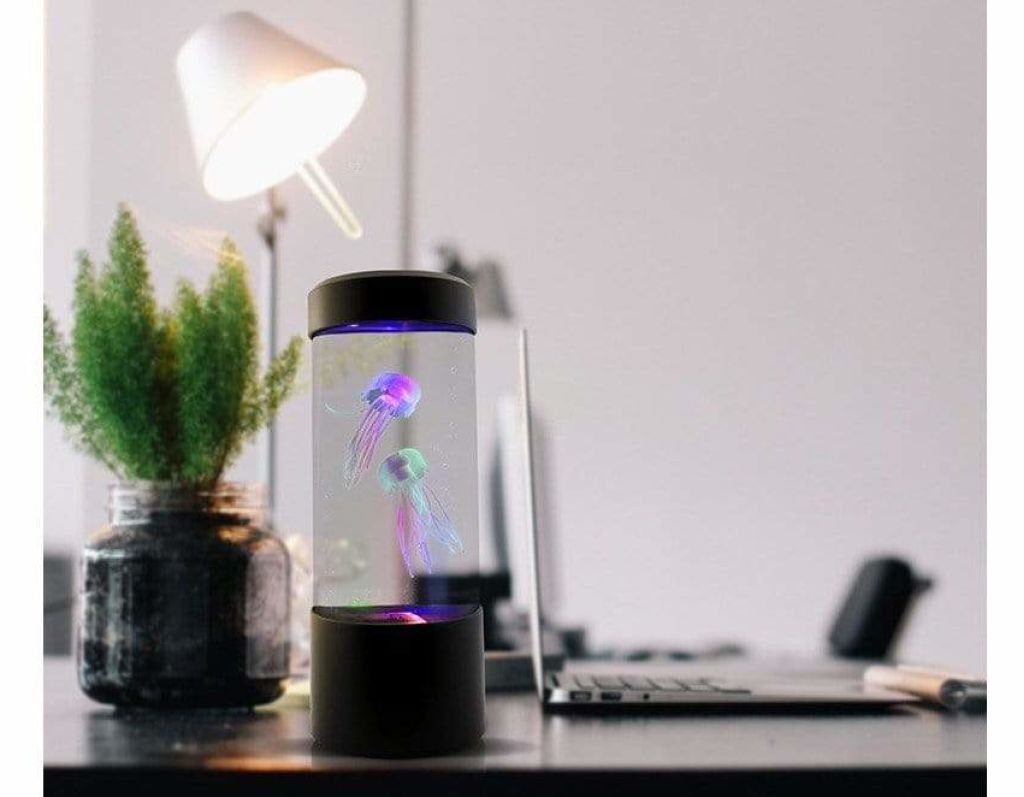 Watch this amazingly lifelike jellyfish glide around the tank as the mood light changes color – the perfecting finishing touch to decorating a kid's bedroom!
6. Special Features
No kid's room is complete without a few special features. Try creating a fun wall with contrasting paint, fabric, and wall stickers. Find a theme or creative idea and make it come to life.
You could also customize the headboard or space above the bed. Fun fantasy themes are always a good choice. Add some funky lamps or glow-in-the-dark accessories, like a twilight turtle, to make it eye-catching for night and day.
7. Use Vertical Spaces
Many people overlook the vertical space in a room. By harnessing the spaces along the walls, you can create a fun, useful room.
Shop for tall, narrow shelves to store items in a corner or other unused space. Use fun nets that hang from the ceiling to collect stuffed animals, soft toys, and other lightweight items. Wall-mounted storage works great for frequently used toys, photos, lighting, or even art supplies. Store seasonal or rarely used items on the highest shelves.
8. Display Kids Art
Kids love to show off their artistic creations. Consider laminating and displaying each piece in fun frames or making a collage on the wall. This idea is a great backdrop for a desk or homework area. It adds fun and color to the space and makes it more personalized and inviting. You could also use a shadowbox to show off clay figures or other 3D projects they make at home or in school.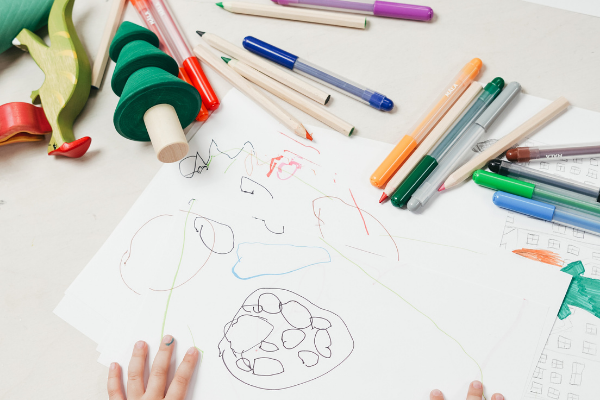 9. Make Walls Fun
Create a collage filled with your child's favorite art pieces, or design an accent wall using a fun wallpaper pattern or their favorite color paint. How about letting your child paint their own designs or make a border with handprints? You could also use chalkboard paint to create an area where they can write and draw whenever they wish.
10. Make Use of Natural Light
Plenty of natural light makes any room brighter and happier, and kids love to sit in the sunshine or bright daylight. Create a window seat area easily by using wood storage shelves or sturdy wood boxes secured to the wall. Cover them with padding and fabric to give kids a great place to relax and daydream. It's perfect for reading.
Guest Blog Post by: Kiley Morrow, Home Decorating Expert for Saatva