Thanksgiving is about spending time together. When you have young kids, there is nothing better than hanging out and watching a movie. But which Thanksgiving movies for kids stand out among the sea of options?
Thanksgiving movies can vary and sometimes don't really even include the Thanksgiving feast. When looking for children's thanksgiving movies, or even just Thanksgiving-themed movies, it is important to find something that will make everyone feel good.
The Best Thanksgiving Movies for Kids
There are more than a few movies that get you and the kids in the Thanksgiving mood. In the right setting, you can relax like never before. Without further ado, here are some of the best Thanksgiving movies for kids this year.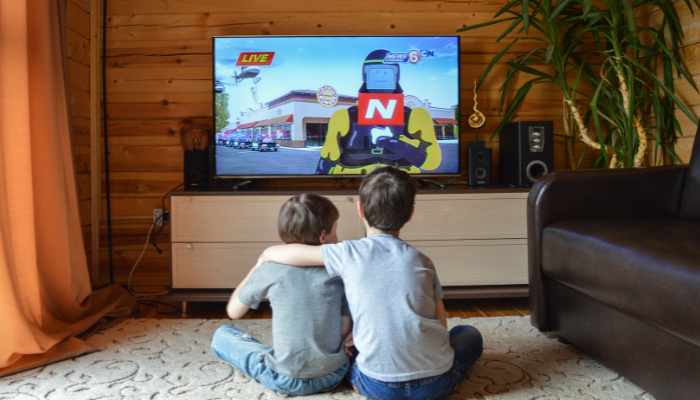 A Charlie Brown Thanksgiving (1973)
A Charlie Brown Thanksgiving is one of the all-time classics. Having Thanksgiving dinner and capping it off by seeing Charlie Brown and Snoopy, Peppermint Patty, and the rest of the Peanuts gang is almost like a rite of passage.
Introducing these legendary characters into your children's world is a great way to continue еру tradition while creating one that the kids will love to partake in every single year. It is a totally family-friendly option that both kids and parents will love to watch.
Garfield's Thanksgiving (1989)
Thanksgiving dinner is all about stuffing our faces, so who fits the Thanksgiving movie better than Garfield? There are more than a few options when it comes to a Garfield movie, but Garfield's Thanksgiving is a great way to introduce the family to this classic character.
A Garfield Thanksgiving involves just a little more eating than even the traditional Thanksgiving movies, but that is precisely what this cat brings to the table. Another classic character that has brought smiles to families throughout the generations.
Addams Family Values (1993)
If you want to go off the beaten path, there are few options quite like Addams Family Values (1993). If you are looking for dark comedy films that are still appropriate for kids, the Addams Family is a perfect option to go with.
The Addams Family Values may not stand out off the top of the head like a traditional Thanksgiving movie, but it ties in nicely. Besides, we could all stand to use a little bit more of Wednesday Addams and her attitude in our lives. This is a great way to go away from the really childish, silly children's movies out there.
Fantastic Mr. Fox (2009)
Thanksgiving dinner is done and you are looking for something a little different to watch. Why not a stop motion animated movie like Fantastic Mr. Fox? Stop motion has to be done the right way to really work and that is what happens with the Fantastic Mr. Fox movie.
It will change the way that you think of chicken dinners, that's for sure. The stop motion animation is definitely appealing to children but the overall theme and story don't quite feel so childish. Perfect for both kids and adults to partake in after a big Thanksgiving dinner and to create a new tradition.
Alvin and the Chipmunks: Alvin's Thanksgiving Celebration (2008)
Alvin and the Chipmunks, much like Charlie Brown, Snoopy, and Garfield, are classic characters. They have gotten into a plethora of adventures throughout the years, so it only makes sense to see what kind of Thanksgiving hijinks that they get themselves into.
Poor Dave Seville has to deal with another adventure in Alvin and the Chipmunks: Alvin's Thanksgiving Celebration. But it does teach the kids the value of family, being kind, and loving one another. It is a bit cheesy and definitely a movie for smaller kids, but it can be a lot of fun with the right audience to partake.
Free Birds (2013)
If you want to get into an animated comedy with more of a recent vibe to it, Free Birds is one of those Thanksgiving-themed movies that really stand out. Turkey Jake and his pals in Free Birds aren't here for your traditional Thanksgiving dinner.
The animation style is similar to some of the really popular Pixar offerings of recent years, making it instantly recognizable to the younger crowd. With a slew of popular actors in the voice roles, both kids and adults will find a lot to like about this movie. It may not jump out like some of the classics, but it is entertaining nonetheless.
Conclusion
Thanksgiving is all about family and spending time together. Hanging out together and enjoying one another's company can make for a holiday experience to remember. This fall, gather the kids and prepare to have fun watching these classic Thanksgiving movies.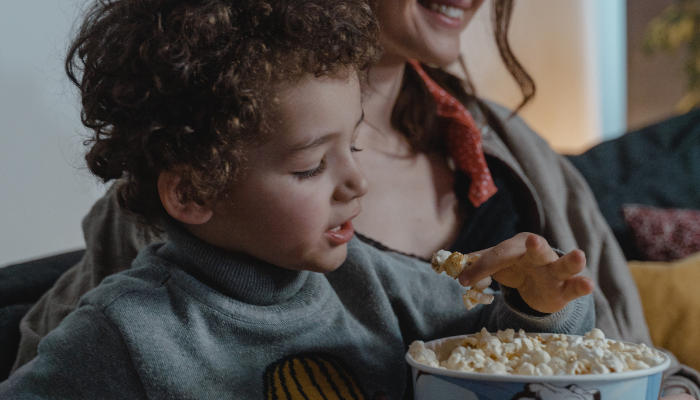 Blog Author: Liam Mills | ValueHunta
Liam Mills is a Supplier Quality Assurance Manager, expert, and founder of ValueHunta