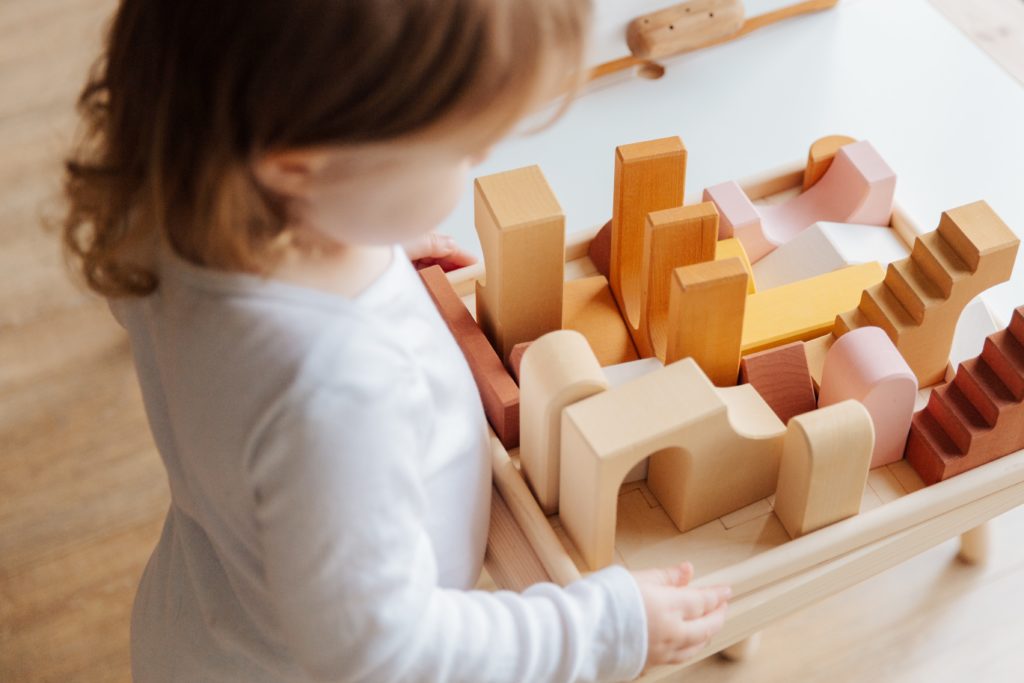 Looking for amazing Sensory Toys and gift ideas for Autistic or visually impaired children? Well, you've come to the right place! Autistic and blind children have special needs when it comes to everyday sensory toys and gifts. What you need to keep in mind while choosing gifts is that they should be safe, engaging, and interactive, all at the same time.
Below is the list of toys that can be put to use in a way that creates an adaptive environment and a sensory play space for the child. Be it musical instruments, bubble machines, or craft books, you can provide the best birthday experiences for them with this list.
1. Giant Piano Dance Mat
This is a game for your child to enjoy music and dance easily. The larger-than-life-sized piano mat is not only good for music but gives the child a chance to physically engage in the activity by jumping on the piano keys and dancing to its tunes. In addition to classic tunes like Happy Birthday and Old McDonald, you can record tunes on the mat and play them back.
The mat also allows you to play music in eight individual instruments such as the trumpet, guitar, violin, and even a harp. This piano dance mat is a perfect way of having sensory and defined play time for autistic and blind children.
2. Cooking Kits
Cooking kits for kids are a great sensory play and pretend play activity. An interactive cooking toy can sense that a toy food item has been dropped into it and whistles to encourage further actions like stirring or removal of the items. Kids can also pretend to slice fruits and vegetables, which aids the development of fine motor skills.
Check out our Foodie category!
3. Musical Table
Bring out the Mozart in your child with this musical table toy. Musical toys are good for children with special needs as it allows auditory sensory play. Some toys even allow for multiple instruments to be played on them, like a five-note metal xylophone, a drum, and a set of cymbals. This way, kids with special needs can engage with the music at hours' length and develop their musical aptitude. Plus, it is a lot of fun too!
4. Roller Ball Fun
In this fun and interactive game, the ball is placed at the top of the roller run and falls through the maze all the way down. It has different colored balls that make noise while rolling down. It is an open maze for the child to hold the ball and break the ball's roll if they want to. This makes it an engaging toy for autistic children who enjoy color and noise sensory toys.
5. Talking Ball
Children who are visually impaired find noise sensory toys more fun. For them, you can give a soft and plush cushioned ball that responds to touch, throw and roll. The ball is paneled with alphabets, numbers, and songs and speaks or sings when each of those panels is activated. The bright colors and patterns of the ball are engaging and stimulating, while the cushioned surface makes it safe to roll and catch. Such engagement with songs and auditory cues can help the child overcome struggles with verbal communication.
6. Snap and Click Fidget Toys
Older autistic children like toys that help them use their fingers and hands to fidget. They are great sensory toys for self-regulation and help build focus and attention. While being fun, they are good for muscle development and fine motor skills too. Sand-filled softballs and rubbery finger springs.
7. Building Blocks
Building blocks provide your child with a fun and engaging hands-on play. The different colored blocks and the sounds they make offer both sensory play and imaginative activity. It develops fine and gross motor skills when the child grasps the blocks and builds them and also helps in social development when the child uses real-life examples to build structures.
8. Bubble Machines
Bubble machines are a fun sensory toy for autistic and blind children. The shape and texture of the bubbles appeal to their visual and tactile senses. It also offers active playtime as the kids jump around the bubbles and love the 'popping' sound they make. The popping of bubbles is stress.
9. Colorful and Interactive Books
Story books with vibrant colors and dynamic pictures can be a good visual stimulant for an autistic child. Some books for children come with pop-ups or different textures, making them quite intriguing and interactive for the child's tactile senses. Certain books also come with auditory aids, such as animal sounds, 'beep, beep' of a car, or the dropping of rain, which is both helpful and delightful for kids with visual impairment.
Conclusion
Ultimately, it is important to note that the gifts or toys you choose for an autistic or blind child should help them better express themselves, stimulate them at a sensory level and provide them with safe adaptive play. The choice of toys also depends on how hypersensitive or hypersensitive the child is to stimulation. Offer a toy that is too stimulating to a child who doesn't want to speak, and they might get irritated. The toys should cater to the child's unique interests and help develop fine and gross motor skills and language and social skills.
Guest Blogger Bio
Samantha Pollard
Samantha Pollard is the Marketing Manager at Activity SuperStore and is an adventure enthusiast who loves to share her experiences with her readers through her articles. So far, she has shared her experiences in helicopter flying, go-karting, skydiving, watersports, rock climbing, sailing, and many other such activities. Samantha also loves fishing, and fishes by the lake with her family on weekends.