Introducing Squishy the Squid
Here at Wicked Uncle HQ, the elves have shed their winter wear for shorts and shades. As we all know, elves always fly south for the winter. Pool season is upon us, so we've found the coolest pool toy for summer 2020!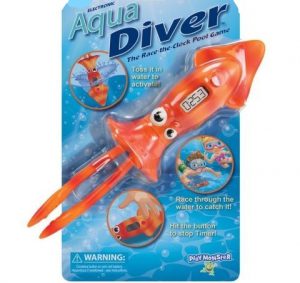 Introducing Aqua Diver – The Race-the-Clock pool game—or as we affectionately call it, Squishy the Squid. It's a weighted rubber squid with a built-in, water-activated timer. No more scraping loose coins or rocks off the bottom of the pool. Squishy is way more fun than that, and he helps to keep Uncle Bob's nasty pocket lint and dirt out of the pool.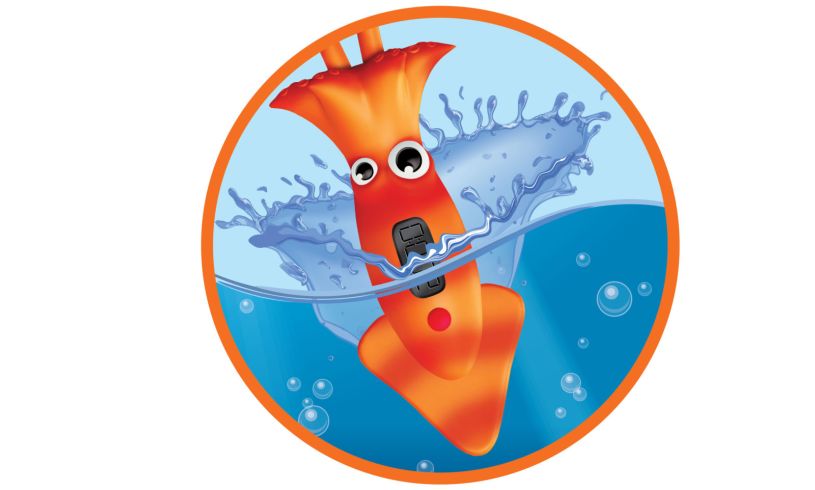 Water Activated Timer
As soon as the Aqua Diver hits the water, its timer starts. Dive after the bright orange squid, grab it and hit the button to stop the timer. Set up races with family and friends, find out who's the fastest diver, or challenge yourself to a solitary dive and beat your own best time. Squishy's bright color and easy to grip body will help the youngest swimmers develop into Navy SEAL-level divers in no time*.
The Aqua Diver Pool Toy is only $14.99 at Wicked Uncle. Get the coolest pool toy for summer 2020 while they're still here!
We highly recommend, of course, that this cool toy only be used under supervision of responsible adults and in following with all swimming safety rules and regulations.
And to make sure your young Navy SEAL doesn't take their squid wrestling too seriously, from the Wicked Uncle Joke Factory:
Q: What do you call a group of squid ?
A: A squad.
Q: When two squid fall in love, what happens next ?
A: Calimariage.
Q: How many tickles does it take to make a squid laugh?
A: Ten tickles.
Happy Diving, from the Wicked Uncle Professional Diving & Squid Wrangling Team!
For other ideas on great outdoor toys for the summer, click here.
*NOTE: This statement has not been reviewed or approved by actual Navy SEALS, who have likely not yet incorporated Squishy the Squid into their daily training. We're working on that…