It can be pretty difficult shopping for 3 year old girls, especially for an aunt, uncle, or grandparent. They're developing people who seem to like everything at one time, and nothing at all the next. At Wicked Uncle, we know 3 year old girls, having had several between us, and we've scoured the planet for the best gift ideas for 3 year old girls. We hope we can help take some of the mystery out of shopping for these interesting little humans.
Our Picks as the Best Gift Ideas for 3-Year-Old Girls: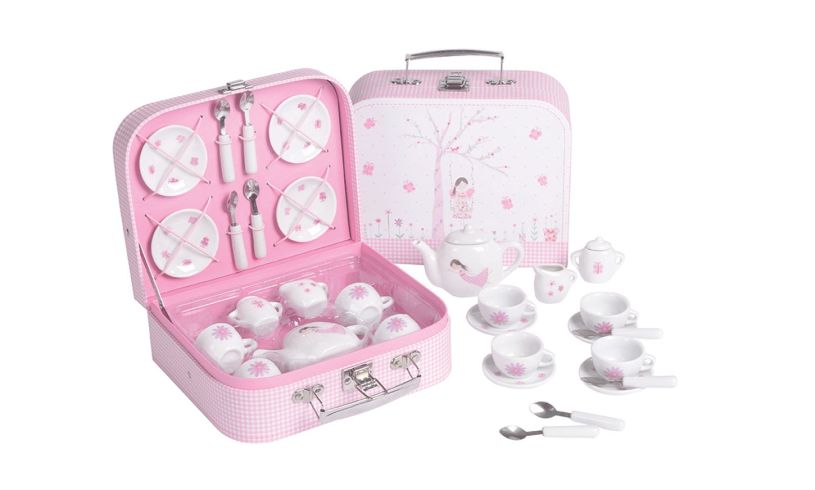 This lovely miniature 17-piece set from Floss & Rock includes 4 cups, saucers and teaspoons with a teapot, a milk jug, and a sugar bowl. It's made of ceramic and beautifully decorated with flowers, butterflies, and fairies. The set comes in an adorable miniature suitcase, ideal for little hands to carry. It's perfect for a fairy picnic or tea party with all her favorite dollies, making for hours of imaginative fun!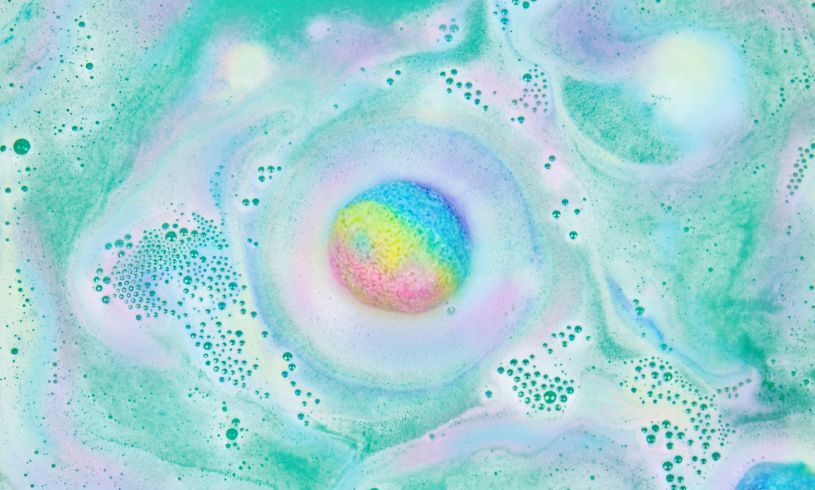 Any little girl would love to plop this round bath bomb in the water and watch it fizz and dissolve in a swirl of color! Each of these ten bath bombs is unique and will turn her bath into a fun shade of pink, blue, purple, green and yellow. They also give off a fragrant and fruity aroma, creating a luxurious bath that will leave her feeling refreshed from head to toe. It's a magical bath time experience like she has never seen before!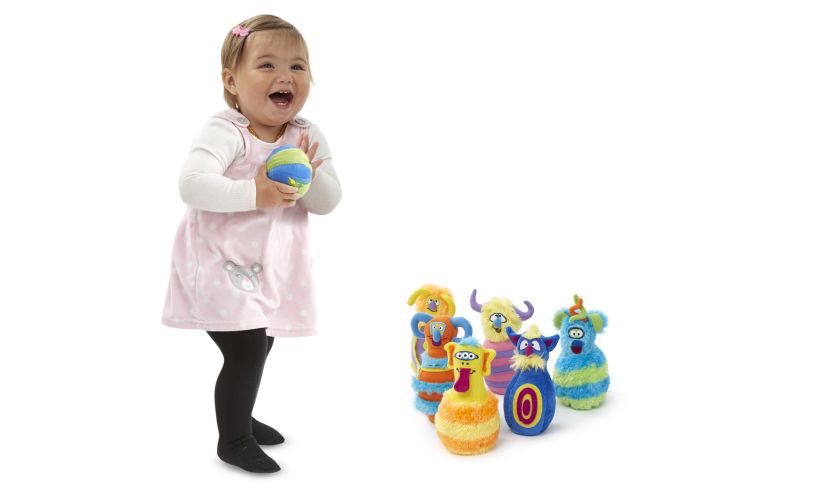 The six fuzzy monster pals with names such as Shemp, Whurfull and Geedlegot all face a stuffed ball named Klonk. It's not only fun, but perfect for developing little ones' gross motor skills as well as their hand-eye coordination. This brilliantly entertaining set comes in a handy zipped carrying case, so it's easy for little hands to take anywhere, from the backyard to the park! It's a really cool set that is great fun and a firm favorite with any child – who wouldn't like bowling with monsters?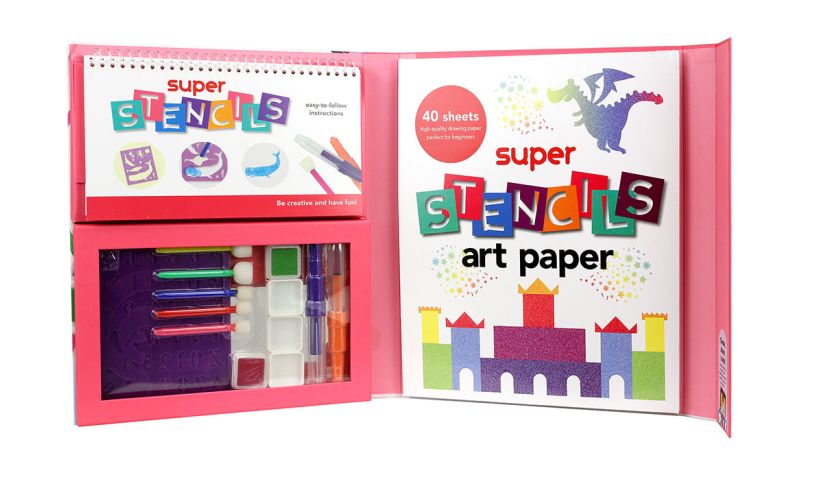 This stencil set is one of the best gift ideas for 3-year-old girls because it comes with over 150 stencil shapes! These fun designs include everything from animals, sea life, princesses and dragons, to letters and numbers. This creative set also includes a pad of art paper, 5 colored stamp pads, dabbers and even blow pens! Fun and educational, this stencil set is the perfect gift that encourages that artistic flair.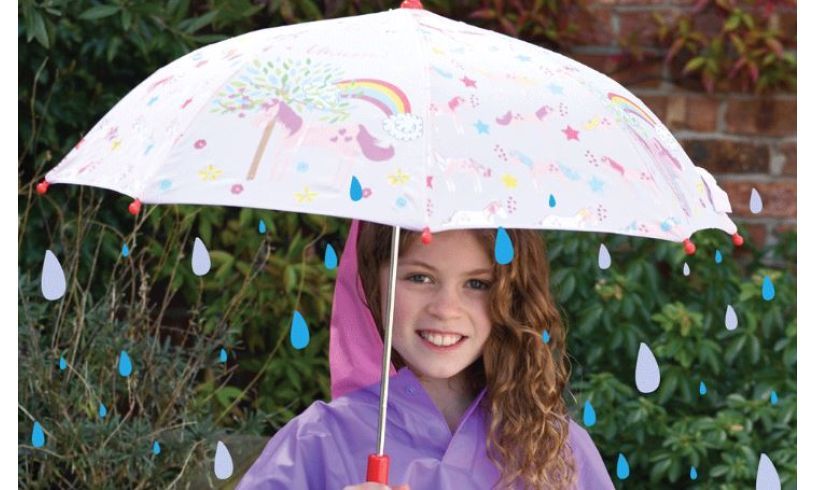 Complete with a magical unicorn and rainbow design and a bright red handle, this adorable umbrella is a must-have for those wet walks to school. As rain falls and the umbrella gets wet, tons of mini unicorns appear as the colors come out. The words, "I believe in unicorns" fill with color as well, before the umbrella changes back again when dry. Rain, rain, don't go away, come again every day!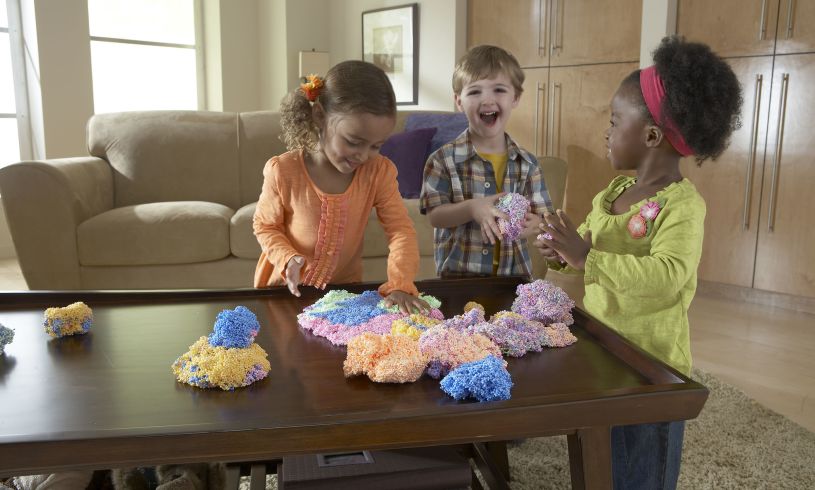 We chose this as one of the best gift ideas for 3-year-old girls because each box contains twenty pods with eight great colors (four of which sparkle!) to mix and shape. Just squish the play foam together, shape it however you like, squash it back down, and start all over again. The best part is it is completely mess-free since this play foam doesn't stick to hands, clothes or carpet. It never dries out, so use it again and again and ensure that the fun never ends!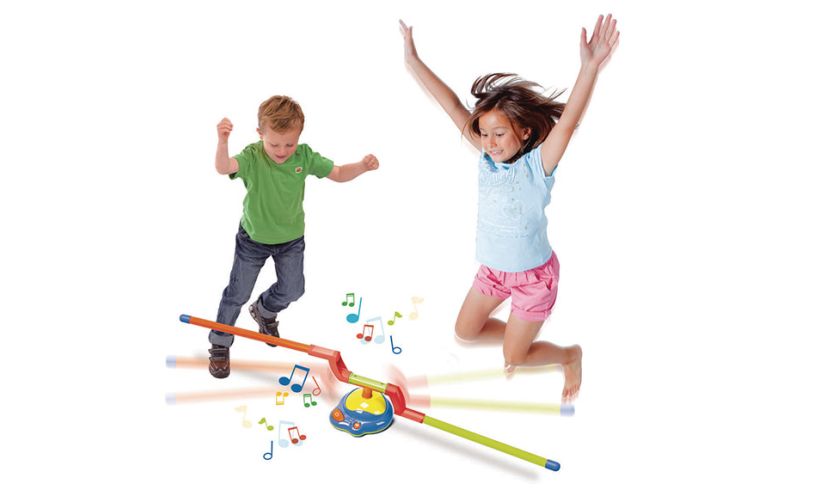 Whether she's playing on her own or with her friends, she will be jumping for joy with this musical hop skipper! Featuring three adjustable height modes and three spinning speeds, she will jump to the music as the brightly colored poles revolve around the electronic base. This toy runs on batteries, making it easily transportable inside or outside. It promotes sensory development as well as training an acute sense of timing and motor skills, all while encouraging active play. It's the perfect musical gift for young dancers and music enthusiasts!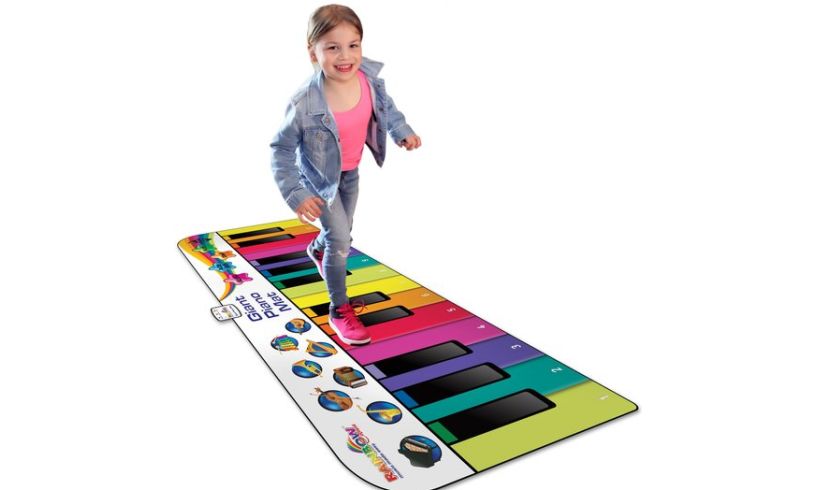 Designed by music teachers to help children cultivate a love of learning how to play, this fantastic piano mat is built for fun! One of the best gift ideas for 3-year-old girls, it comes complete with 10 songs like Happy Birthday, Jingle Bells, and Chopsticks programmed into the piano mechanism, it also includes 8 instrument sounds that can be demonstrated with the light-up feature or taught with the song cards.
Not to mention, of course, that the more comfortable she gets, the more she can start picking out tunes she knows by ear! The keys have numbers and colors for ease of use. If Mozart had been able to wander across the keys with his feet, who knows what he would have come up with!?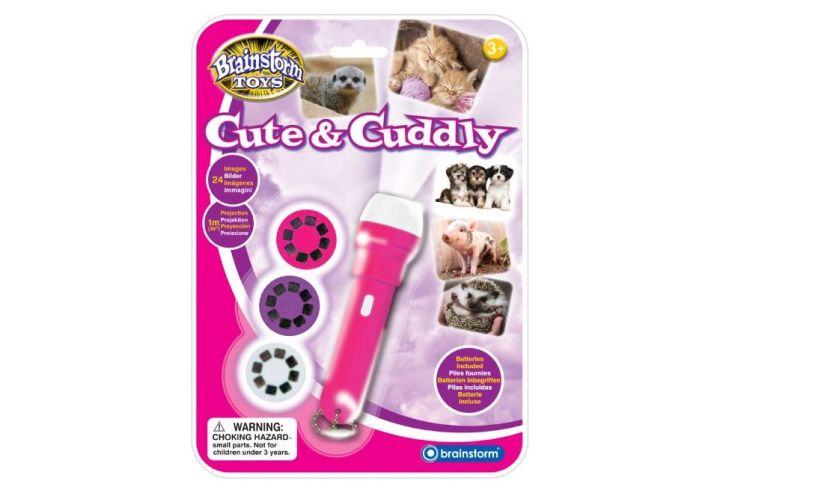 She can view the 24 color images on her walls and ceilings including kittens, puppies, piglets, lion cubs and many more. This adorable projector comes with three disc slides and can project the colorful images up to one yard wide. She can also use it as a normal torch without the slides in place, great for keeping on bedside tables to give comfort to children during the night. Cute, cuddly and adorable!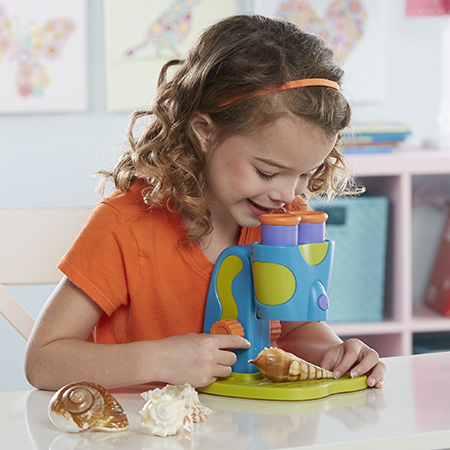 This microscope's chunky design is easy-to-use and can be viewed with both eyes using the two large rubberized eyepieces, eliminating the need to close one eye. It has an oversized knob for simple focusing and the LED light enhances viewing of small details on the fixed stage. All of this with no slides required! Perfect as a child's first microscope, it has 8x magnification and all images cleverly appear left-right correct for easy understanding. Install a love of science and let her explore the fascinating hidden mini-world all around us!
The Wicked Uncle Seal of Approval
You can trust Wicked Uncle because we know toys. We regularly visit every toy fair to find unique and fun toys, not just doing searches on the web. We have great customer satisfaction, personalized service and will follow up to ensure your satisfaction. If you do happen to have any issues, our helpful customer service squad is on hand to assist and solve any problem.
Why We Chose Them: All of the toys Wicked Uncle recommends are high quality, kid tested and from top brands. All toys are age-appropriate and categorized accordingly, so there is no guessing whether or not they are above or below a 3-year-old's skill or interest level.
How We Test Them: Every toy is tested and kid approved for fun by the children of our very own staff! We delivered over 100,000 toys (and smiles!) just last year alone in the continental USA.
Want to see even more great toys for a 3-year-old girl? Click here to check them out!
Let Us Know!
Which toy is your favorite? Have you used our gift service? Let us know in the comments below or reach out to us on social media. Happy shopping!