Our guide to the best kids travel toys for your next road trip with the family.
Wicked Uncle has curated a comprehensive list of the best kids travel toys that will balm the sting of hours cramped in a car, the desolate sprawling on the floor of the boarding section at the airport, or WORSE — lining up single file to climb aboard the cruising vessel of adult dreams. UGH, parents really don't get it. So keep reading for our curated list of the best travel toys in 2021 for your child, from toddler through teen!
Our Top Picks: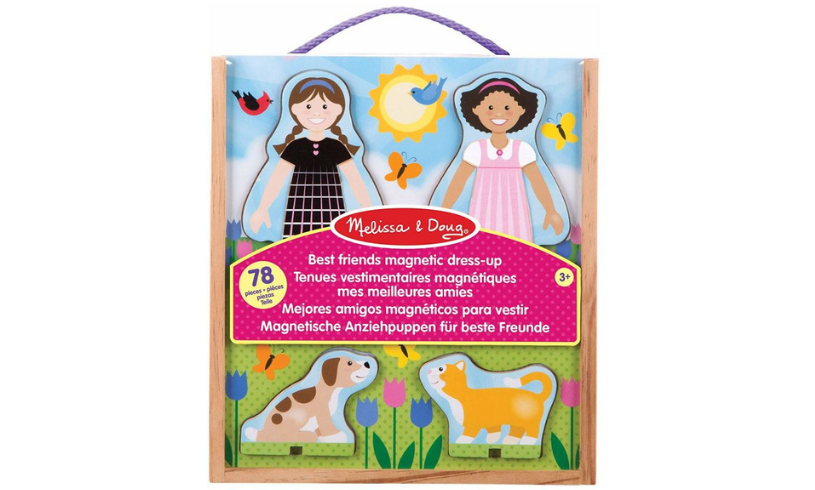 Be the stylist for two best friends and their pets! With a choice of 78 magnetic outfit pieces, your children can dress up four charming wooden figures, each equipped with a stand. This set is beautifully designed and comes with a handy travel case for you to store the magnetic outfits inside, and keep the dolls and their pets secure. With dozens of outfits for these two besties and their furry friends, you can really get creative and unleash your inner fashionista!
(AGES 3+)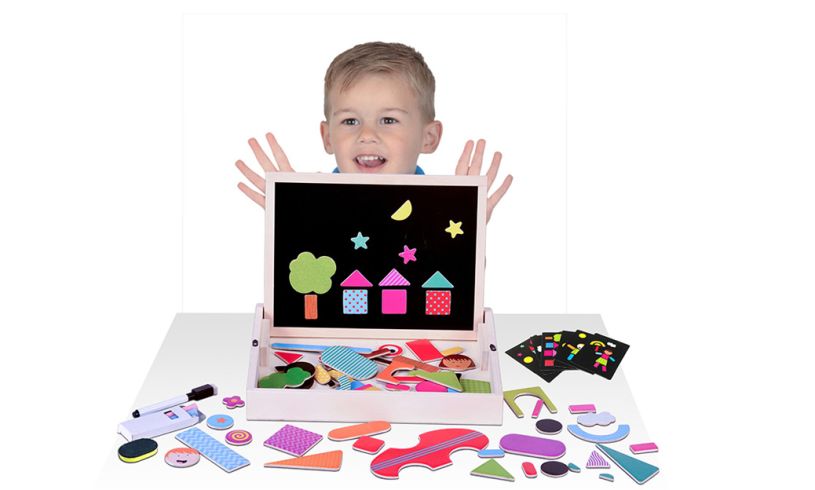 What did I tell you about magnets? Kids are just… drawn to them. 76 chunky, wooden magnetic pieces were designed with eager little hands in mind. The kit includes a set of cards allowing you to design your scene after their images, or you can go off the cuff and create your own imaginative pictures. It's even got a dry-wipe pen and chalks inside the wooden storage box for you to add things like speed-lines on cruising cars. An activity center in a box!
(AGES 3-5)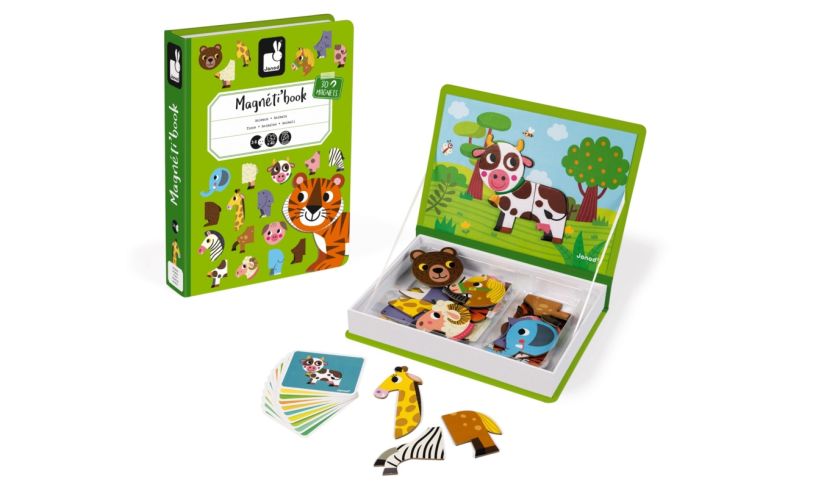 Get creative while on the move! This magnetic jigsaw book, complete with 10 happy animal cards, is great for younger kids. From hairy horses, to brown bears and excellent elephants, children simply have to recreate the animals on the cards with the magnets. Mess and fuss-free, they can even have a giggle by creating new animals of their own!
(AGES 3-5)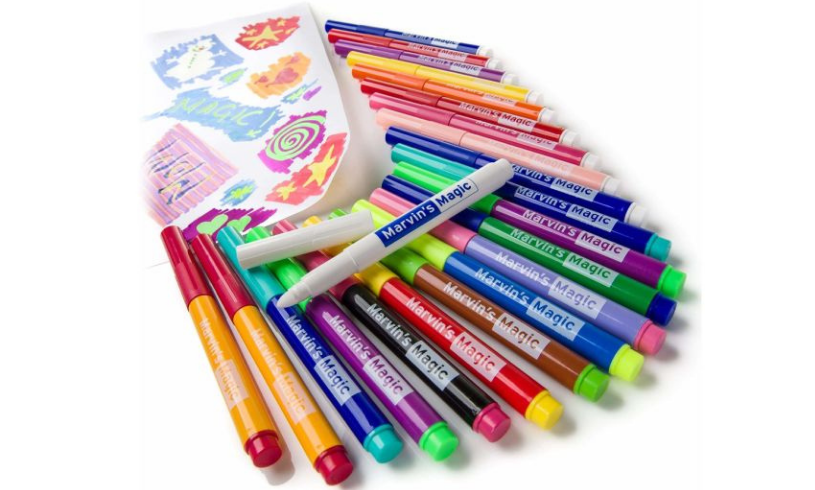 Transform colors and create amazing patterns with this set of 25 Magic Pens! This clever set from Marvin's Magic includes color-changing pens, invisible pens, and much more to create magical pictures. The durable shock-proof tips allow you to change and erase colors. Secret messages can only be revealed when you want them to, using the special white pens!
(AGES 5+)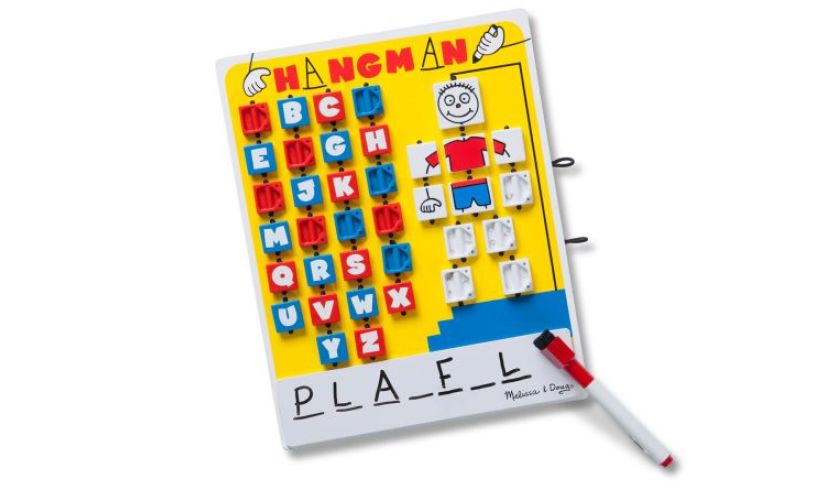 Sacrificing margins in library books and using up entire notebooks on Hangman games is a thing of the past. In this brave new world, the 26 alphabetic characters are attached to the board with elastic — and so are the body parts! Easy, no mess, white-board-pen-included anywhere fun. The only downside is you'll have no immutable record of your myriad victories. Oh, well. It's more sporting this way.
(AGES 6-10)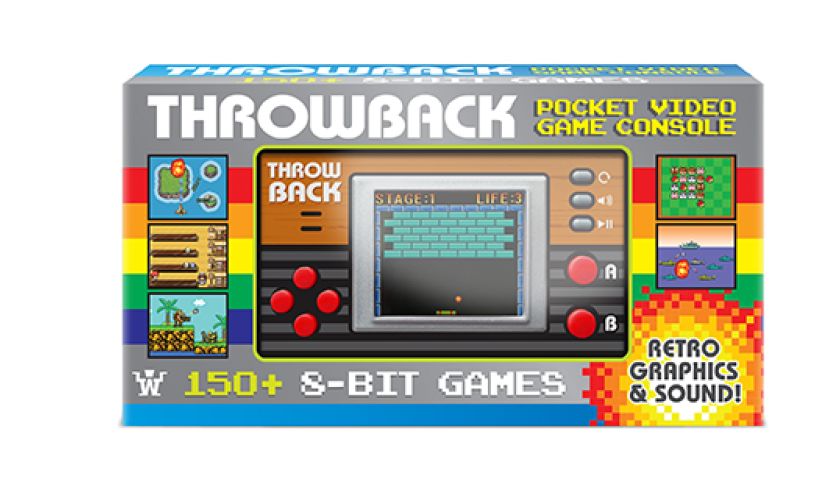 A glorious homage to its predecessors of the 70s and 80s, this console has entertained even the most discerning gamer child (it's true — I saw it.) It uses retro graphics (retro is so in right now) to revive beloved classics like Brick and Donkey Kong, plus a mere 148 others. However, it's lit with an LCD screen and takes AAA batteries. Imagine the JEALOUSY when other kids can't play with their iPhones mid-flight.
(AGES 6-TEEN)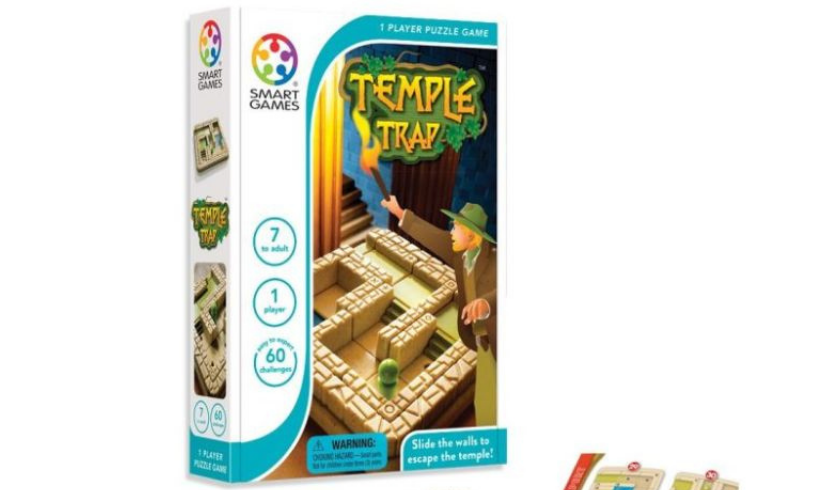 Put your problem-solving skills to the test with Temple Trap! Help the adventurer escape the deadly temple by moving up through the 5 different levels of difficulty – make sure you avoid the snappy crocodiles and constant shifting walls. This 14″x14″ game is the perfect sizer for travel and with over 60 different challenges it's guaranteed hours of fun!
(AGES 7+)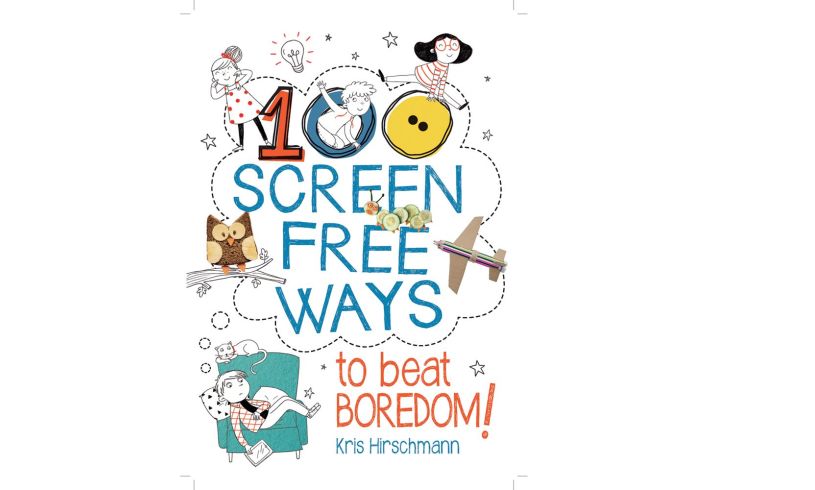 I can't attest to data coverage on the open road, but let's just say one oughtn't count on it. Instead, play like our ancestors would. Or the pioneers. Or grandma, who's just gotten an e-mail address this year. Although some ideas involve preparation and stability, like cooking up silly slime in the kitchen, some of them are perfect for road travel — like dream interpretations and planning the food you'll serve at your indoor picnic. We all scream for NO SCREEN. (AGES 8-12)
This fantastic diary is fit to burst with hilarious jokes and is just perfect for long car journeys! The journal with a twist is filled with 100 jokes and what's even better is the punchy line can't be revealed without the included magic pen. It comes with a lock with 2 keys (only for your best friend) to keep all your joke secrets safe.
(AGES 6+)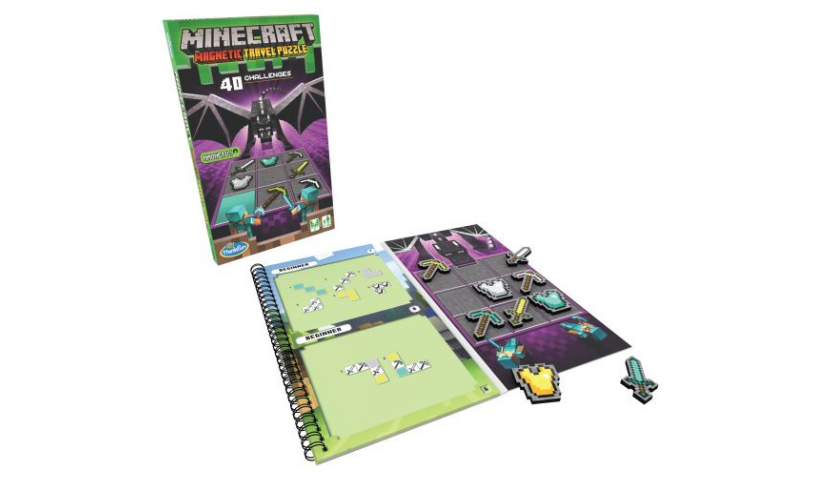 This entertaining problem-solving game is set in the world of Minecraft. With 40 fun challenges from beginner to expert, players will use visual clues to place magnetic Minecraft weapons and armor on the crafting table in the correct arrangement.
(AGES 8+)
Create the next generation of travel bloggers and backpackers, by making their childhood memories of family vacations ever-so-slightly less traumatic with our ideas for the best travel toys for kids.
It should still be a little bit traumatic, though. They've got to have something to make jokes about later!
Speaking of which, from the Wicked Uncle Joke Factory…
Q: What travels around the world but stays in one corner?
A: A stamp.
Q: What goes through towns, up hills, and down hills but never moves?
A: The road!
And for the philosphers…
We are all time travelers moving at the speed of exactly 60 minutes per hour.
And for Travel Safety Tips for Kids—always important, and it only adds to the fun—we recommend you click here.
The Wicked Uncle Seal of Approval
You can trust Wicked Uncle because we know toys. We regularly visit every toy fair to find unique and fun toys, not just doing searches on the web. We have great customer satisfaction, personalized service and will follow up to ensure your satisfaction. If you do happen to have any issues, our helpful customer service squad is on hand to assist and solve any problem.
Why We Chose Them: All of the toys Wicked Uncle recommends are high quality, kid tested and from top brands. All toys are age-appropriate and categorized accordingly, so there is no guessing whether or not they are above or below the child's skill or interest level.
How We Test Them: Every toy is tested and kid approved for fun by the children of our very own staff! We delivered over 100,000 toys (and smiles!) just last year alone in the continental USA.
Want to see even more great toys ? Click here to check them out!
Let Us Know!
Which toy is your favorite? Have you used our gift service? Let us know in the comments below or reach out to us on social media. Happy shopping!