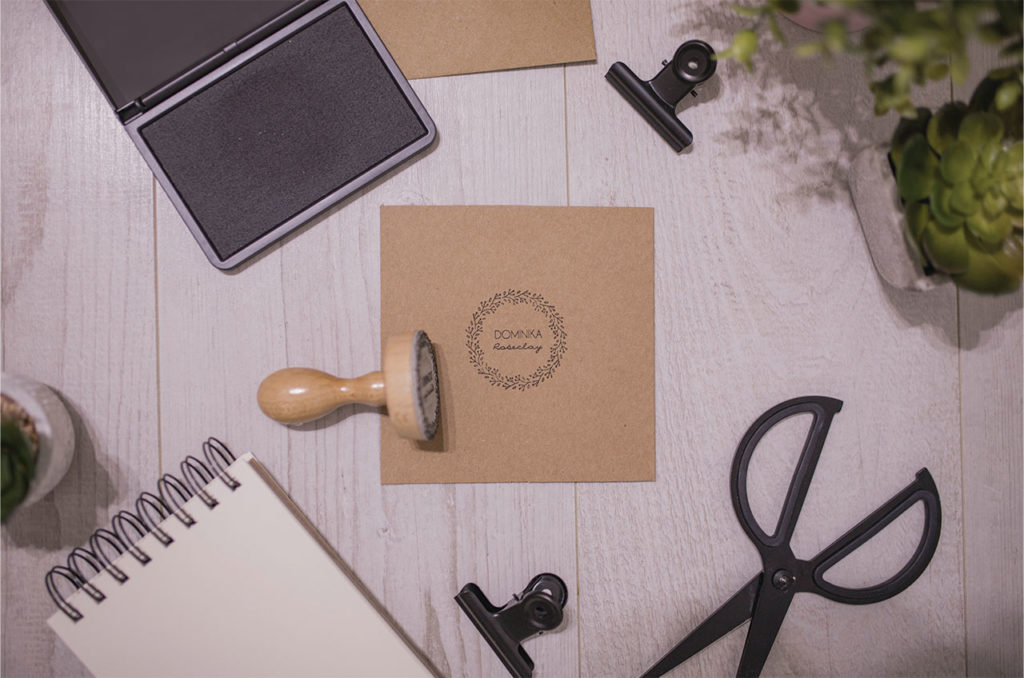 Rubber stamps are underappreciated arts and crafts wonders. They're incredibly versatile and come in all shapes and sizes. Plus, there are loads of ways to use them aside from on an ink pad and paper:
Alternatives to ink colour
Adding glitter to your masterpieces
All about embossing
How to stamp with chalks
Make some big impressions
Leave your mark on the fabric
Let's find out six new ways you can use stamps in your arts and crafts…
You can find pre-inked stamps for workplaces and make potato stamps for messy fun, but rubber stamps are the most common kind used in arts and crafts. These little blocks are safe, reusable, and are usually paired with ink pads to create fun kid-friendly activities. But did you know that you can make eye-catching art using other mediums and colouring options? There are Unique Art kits out there all set up to get you started, but let's talk about six innovative ways you can use other rubber stamps in your arts and crafts:
1. Alternatives To Ink Colour
As we said, most use ink pads for stamps to add colour, but why limit yourself and spend extra money when there are other multi-use options you can try?
Watercolours: Mix up a nice, pigmented colour and brush it onto your stamp. Then, press away! If you stamp on dry paper, you should see a bold outline, but if you use it on moist watercolour paper, the colour will bleed out, creating that classic watercolour effect.
Gel pens: Simple, but super effective. Just colour in the lines of the stamp with your chosen colours and get going.
Colouring pens: Similar in method to the gel pens, you colour in and stamp away. Just be careful to avoid permanent markers and wash your stamps well. Why not see if you can create hidden art with the invisible ink in this Amazing Magic Pen set?
2. Adding Glitter To Your Masterpieces
We all love a bit of glitter. It adds sparkle and magic to every picture, but it can get messy and can have a mind of its own on where it sticks. So, why not use a stamp and some PVA glue to make a clear outline, then sprinkle the glitter over the top and shake off the excess for a crisp image? Simple, glittery fun!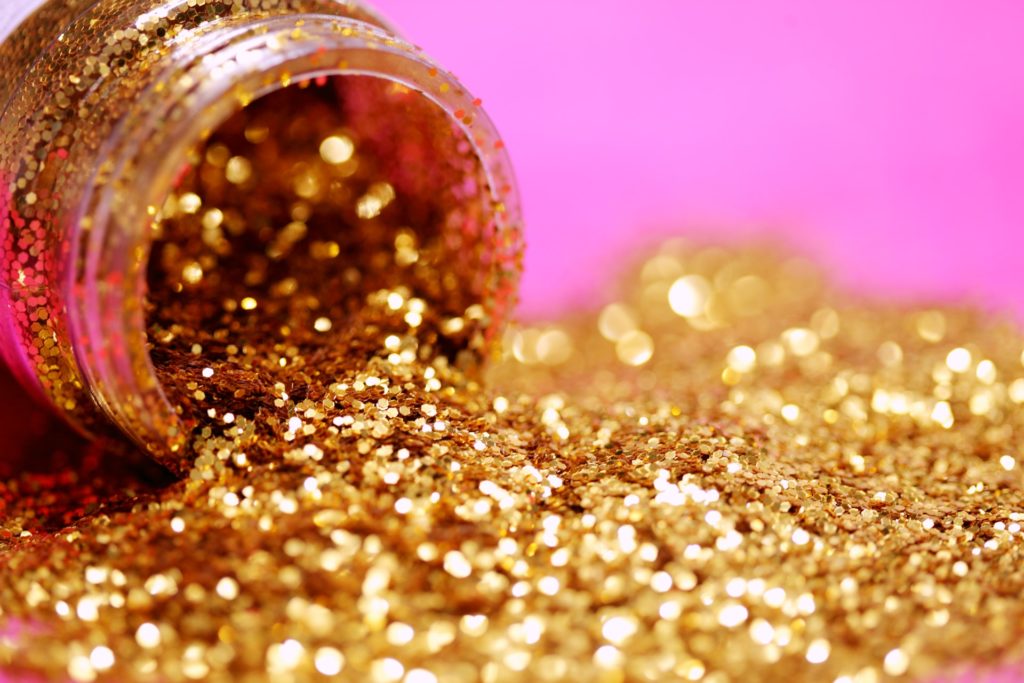 3. All About Embossing
For a professional finish on your crafty birthday cards and invites, why not consider embossing? An adult will need to finish off this method as there is heat involved, so only attempt it if there's one nearby.
What is embossing?
Embossing is a way to create a raised image on your chosen material. Large printing companies use specially made machines called Die Presses to leave an impression on metal, wood, leather, or paper. But there are ways to do it at home on a smaller scale too.
Start by choosing a stamp and a coloured embossing powder.
Dip your stamp into PVA and press it onto your card leaving a glue outline.
Sprinkle over your embossing powder and shake off the excess.
This is the part that needs an adult – take a heat gun and use it to melt the powder and dry the glue at the same time.
You should be left with a smooth, shiny and crisp finish that's raised off the card.
4. How To Stamp With Chalks
A lovely messy option is to stamp with chalks. Any will do – you can use rich artist-grade chalk, or the soft pastels found in run-of-the-mill blackboard chalk will work too. Just wet your stamp, colour on your chalk and press on to the card.
It creates a soft, abstract finish, so it won't be as clean and crisp as other options, but it's still super pretty and fun to do.
5. Make Some Big Impressions
You don't always have to add colour to stamps, you can use them to make impressions and marks as well. If you're into pottery or making clay charms, try gently pressing your stamp on the clay before it dries for a fun design.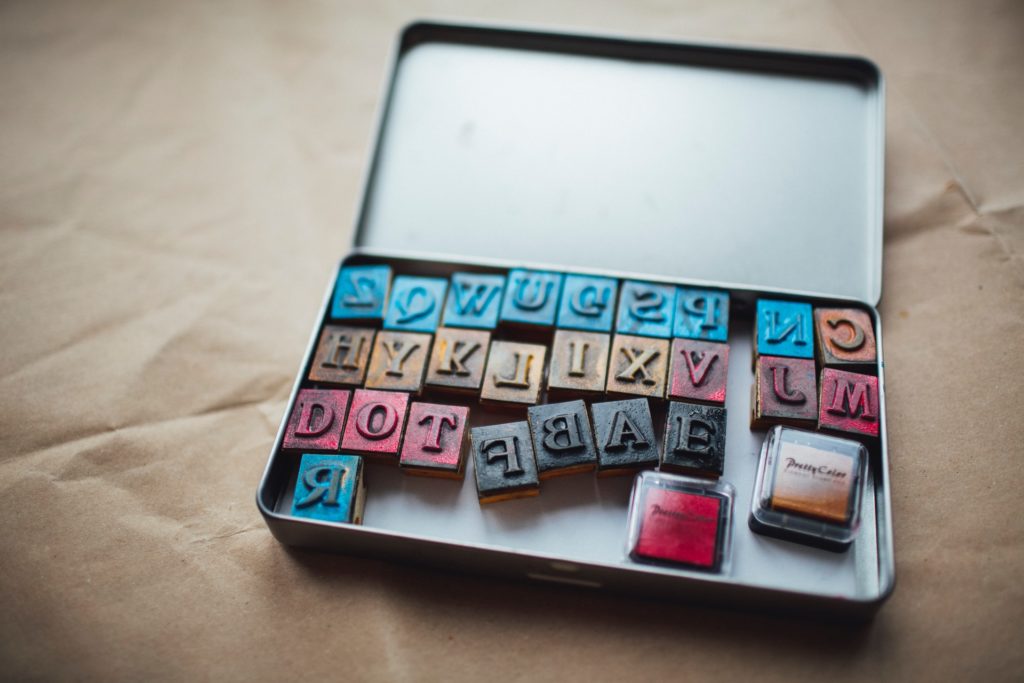 6. Leave Your Mark On The Fabric
Why limit your arts and crafts to paper, card, or clay? You could make your own patterned fabric with a stamp and some fabric pens or design your own bag. Just colour in the stamps with your fabric pens or dip them in some fabric dye to get started.
What are you waiting for? Choose your favourite arts and crafts rubber stamps, gather your chosen colouring method, and get stamp-happy!