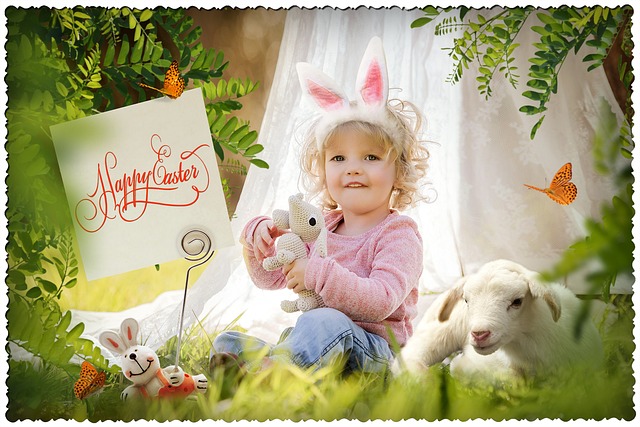 Easter is almost here! So it's time to spring into action and to start creating Easter baskets for the kids. Easter hampers are usually all about chocolate. But, while we all love the sweet stuff, when you are creating an Easter hamper for toddlers, you may want to make it a little healthier. Thinking beyond chocolate to find Easter basket ideas for toddlers that are safe and healthy can be challenging. But, we are here to help. We have loads of Easter hamper ideas little kids will love, and even a joke to get you in the Easter mood:
Why shouldn't you tell an Easter egg a joke?
It might crack up!
Read on to discover how to make an Easter basket for toddlers, and egg-citing Easter hamper ideas for the little ones in your life.
How to Make an Easter Basket For Toddlers
Making your own Easter basket is a great way to create an extra-special gift this spring for a special toddler. Are you ready to get creative? This is the perfect opportunity to put your arts and crafts skills into action. Let's hop to it and start making a hamper ready to fill with all those Easter treats.
To make your Easter basket, you could use a small hamper basket that you already have at home and fill it with Easter gifts. But, if you want to make a unique Easter hamper, how about taking a cardboard box and covering it with some decorative paper with a spring theme? Simply fill the box with colorful shredded paper and you have the ideal hamper.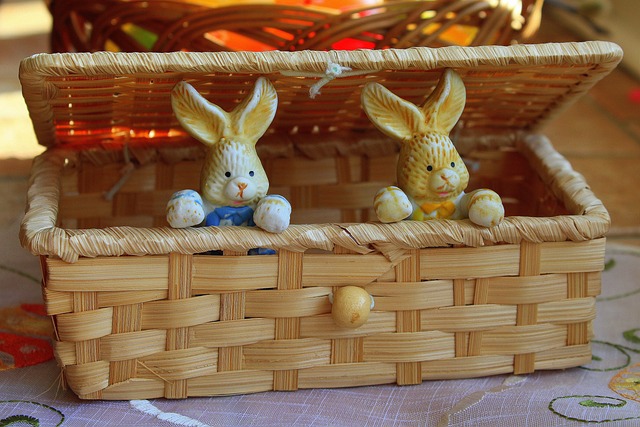 Easter Basket Ideas for Little Kids
Now that you have created your Easter basket, it is time to fill it with treats. Take a look at these perfect Easter basket fillers for toddlers that the little ones will love:
Cute and Cuddly Baby Animal Toys
From bunnies and chicks to spring lambs, Easter is the time of year when nature springs to life. This makes baby animal stuffed toys an ideal addition to your Easter hamper. So, why not say happy Easter to some-bunny special with the help of this super-cute Organic Bunny plushie? Or, how about bringing all the fun of the farm to your Easter hamper with this plush Farmyard Friends barn with adorable talking animals?
Board Books
Board books are a toddler-friendly choice that is ideal for an Easter basket. Help your little learner to develop a love of reading from a young age, while also boosting their language skills with the help of a book. A bunny-themed board book, like this I'm Just a Little Bunny story, is a great choice for your own little Easter bunny.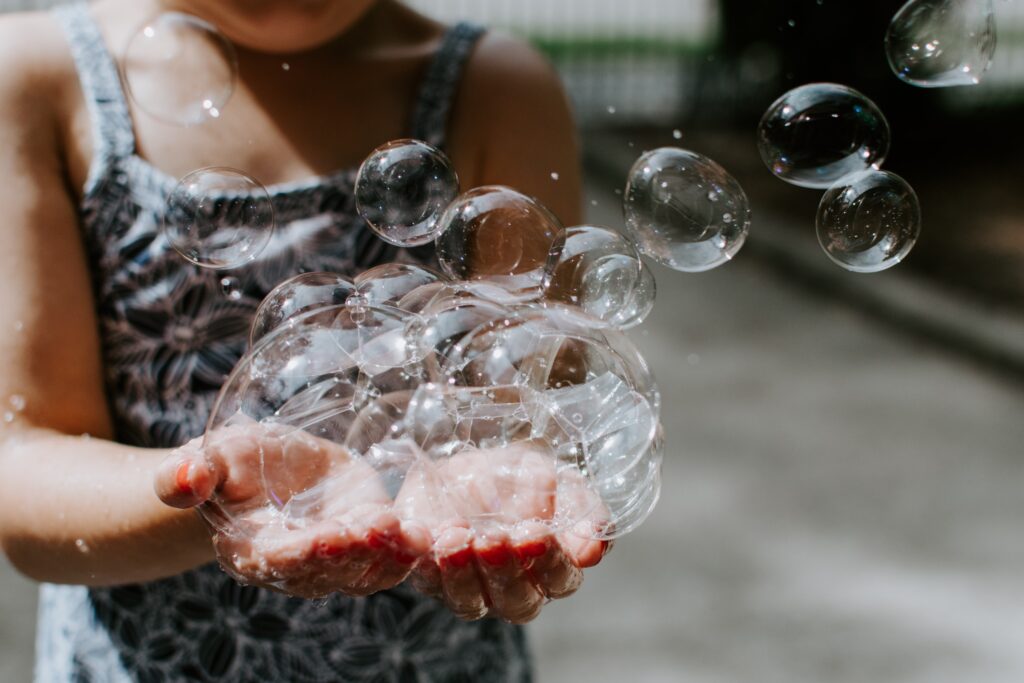 Bubbles
Bubbles are always a big hit with little kids. So, popping some bubble bottles and wands in your tot's Easter basket is a great idea. Bubbles are perfect for outdoor fun, and younger children love blowing bubbles as well as chasing and popping them outside in the spring sunshine.
Chalks and Crayons
Let your budding artist set their creativity free this Easter with help from some arty Easter basket stuffers. From sidewalk chalks for outside drawing to crayons, these creative gifts will keep little ones entertained through Easter and beyond. Do you want creativity without the clearing up? If you are looking for mess-free creative fun for toddlers, magic water coloring sets are ideal for Easter.
Bath Toys
How about brightening up bathtime by adding some fun bath toys to your toddler's Easter basket? If you are looking for some extra Easter treats to add to your hamper, bathtime toys are the way to go. Take your pick from tub time toys such as bath stickers and bath crayons. Or, how about bringing some color to bathtime with a Completely Qwackers Bath Bomb shaped like a duckling?