When you're on-the-go, you never know when you're going to want to pull out a ball and play. And it's no fun lugging around an entire soccer ball in your backpack all day. But don't worry, your Wicked Uncle Elves have found a solution!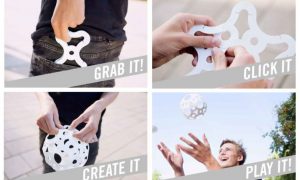 Foooty is a brilliant toy for a million reasons, but probably the biggest one is that it comes apart. The ball comes in 10 individual pieces that fit perfectly in your pocket, and you can put it together and take it apart whenever you need to! It assembles in minutes and lasts 'til you drop, making it the perfect toy to bring along on an adventure with friends.
Check out this awesome YouTube video that shows you how it's done.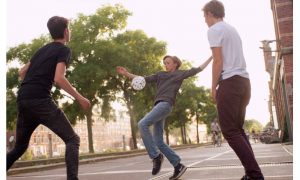 Whether your child is stuck waiting for the bus or has a free period after lunch, this sturdy ball will provide hours of endless fun. And when the fun is done, simply disassemble it and put it back in your pocket! It's certainly a toy we wish we'd had growing up.
Pull a ball of fun out of your back pocket today!
The Wicked Uncle Seal of Approval
You can trust Wicked Uncle because we know toys. We regularly visit every toy fair to find unique and fun toys, not just doing searches on the web. We have great customer satisfaction, personalized service and will follow up to ensure your satisfaction. If you do happen to have any issues, our helpful customer service squad is on hand to assist and solve any problem.
Why We Chose Them: All of the toys Wicked Uncle recommends are high quality, kid tested and from top brands. All toys are age-appropriate and categorized accordingly, so there is no guessing whether or not they are above or below the child's skill or interest level.
How We Test Them: The children of our very own staff test and kid approve every toy for fun! We delivered over 100,000 toys (and smiles!) just last year alone in the continental USA.
Want to see even more great toys ? Click here to check them out!
Let Us Know!
Which toy is your favorite? Have you used our gift service? Let us know in the comments below or reach out to us on social media. Happy shopping!