WARNING – a No-Spoiler-Alert Alert, because, although Wicked Uncle got to see the movie before you, we're not going to give anything away about Toy Story 4. Except that, if you haven't seen it, and you loved 1, 2 and 3, this one is every bit as good. In fact, Woody's more complex and Buzz is more charismatic. Gotta love that inner voice.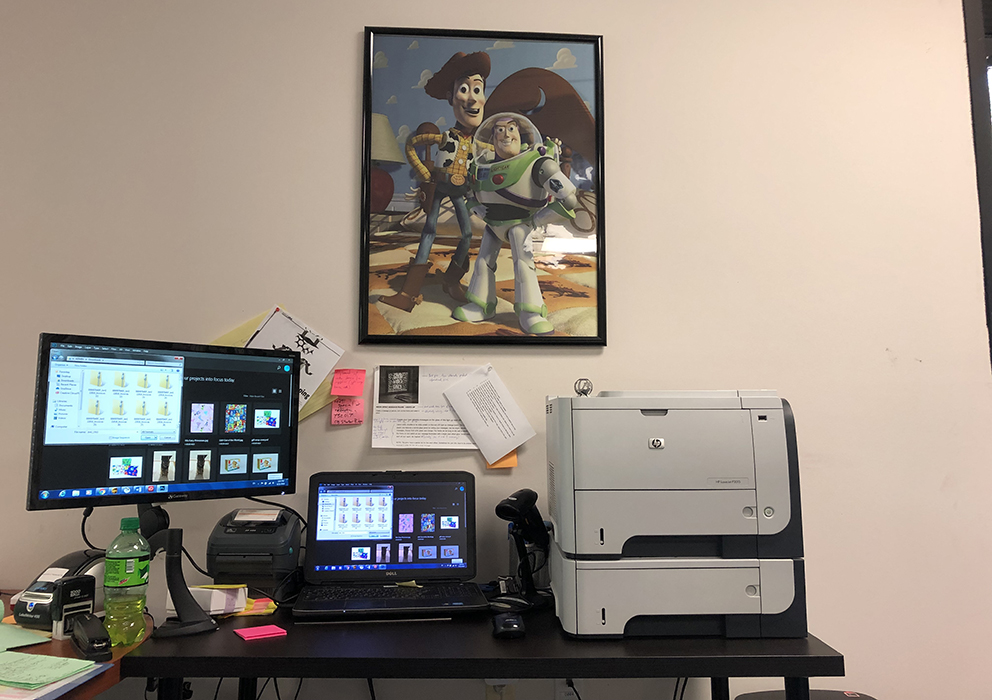 So, a few interesting facts about the Toy Story story:
Did you know that Pixar was, for its first 10 years, meant to be a hardware company – and Steve Jobs spent millions of dollars of his own money on a computer to do computer graphics that was meant to create his next NeXT.

But when that didn't seem to work, the question was could a company that ONLY produced a full length animation movie and, at most, ONLY one of those a year ever make it as a business.

THAT had never been tried before according to Lawrence Levy in "To Pixar and Beyond", the man brought in by Steve Jobs, to make the company commercially viable in 1995. Disney was already a conglomerate with tv and theme parks and products as well as regular feature films.
But did you know why the first Pixar movie was about Toys, and not people or animals, like Snow White and the 7 Dwarfs, the first full length animation movie? The answer was the extraordinary technological challenges were reduced because…as Lawrence Levy wrote, "Toys are made of plastic. They have uniform surfaces. No variation. No skin. No clothing that needs to wrinkle with every movement." And so much easier for a computer to create.

Also the Toys live largely indoors – so a great deal of Toy Story 1 was set in the Bedroom, with no trees, no leaves and no wind blowing stuff around.
Even with a less challenging subject, the computer programming needs of that first movie were shattering. Each frame took from 45 minutes to 30 hours of computer time to draw and there were around 114,000 frames. So, after a 15 year gamble, running out of money, the continuation of Pixar, and the chance to make any sequels depended on the opening weekend of Toy Story and whether it suggested the film would make a total of $100 million.  At that point, only a very few blockbuster movies – like Disney's Aladdin – had done that. Batman Forever had the top box office with over $180 million. Well, Toy Story 1 did over $350 million, Toy Story 2 almost half a billion and Toy Story 3 over one billion – the first movie to do so!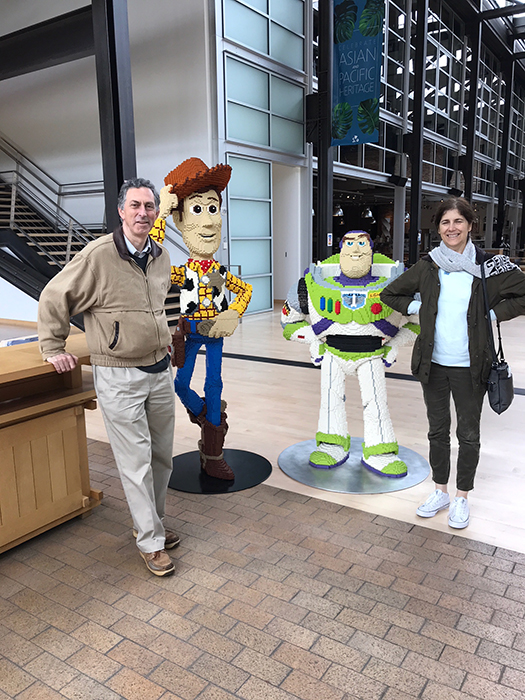 So some amazing facts about Toy Story 4:

The fairground scenes – all outside – with wind blowing and lots of humans creasing their clothes and their faces as they walk around, smiling and eating ice cream – are extraordinary.

And the scenes in the antique shop are another new, technological feat – with thousands upon thousands of individual objects all created and placed, coming in and out of view appropriately. But above all, the scenes are beautiful.
And some toy related fun facts, according to Disney News:

Woody started life as a Ventriloquist dummy in Toy Story 1 – but the very popular Charley McCarthy ventriloquist dummy looks like he made it into Toy Story 4.

Bo Peep started as Barbie until Mattel backed out.

We'd love to know what Chatty Cathy thinks about Gabby Gabby – and vice versa.