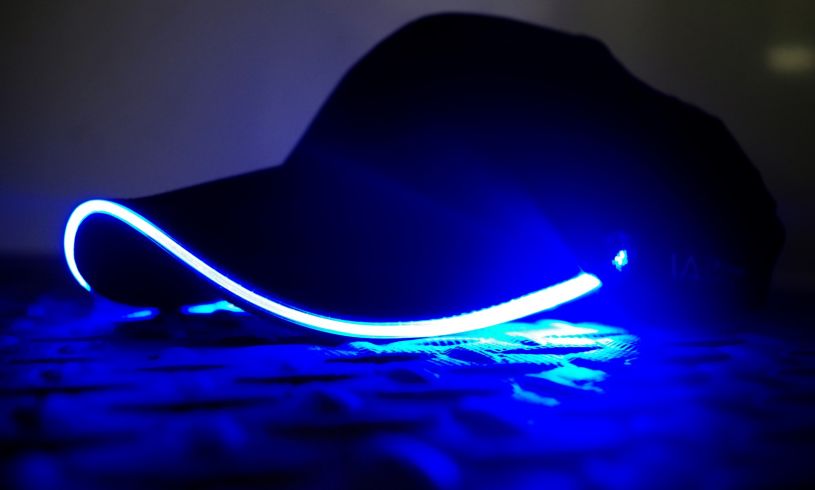 From the people who brought you the Interactive Glow T-Shirt, we now bring you the Flashing LED Baseball Cap.
The Hat is a smart plain black baseball cap with a blue LED light built into the peak. At the touch of a button, you can switch the light on steady, or have it flashing fast or slow. And when it flashes, you is well partyin' bruv.
This is essential cool.
This is essential cool. Also really useful if you are out and about on dark nights and want to be noticed. It is a good quality baseball cap with an adjustable strap so can be worn by anyone from child to adult and costs only $15.00.
We have tried this out with the toughest audience there is – a bunch of boys at a 12 year old birthday party and they were all clamoring to get one.  But as you can see from our model below, it also appeals to a younger female demographic.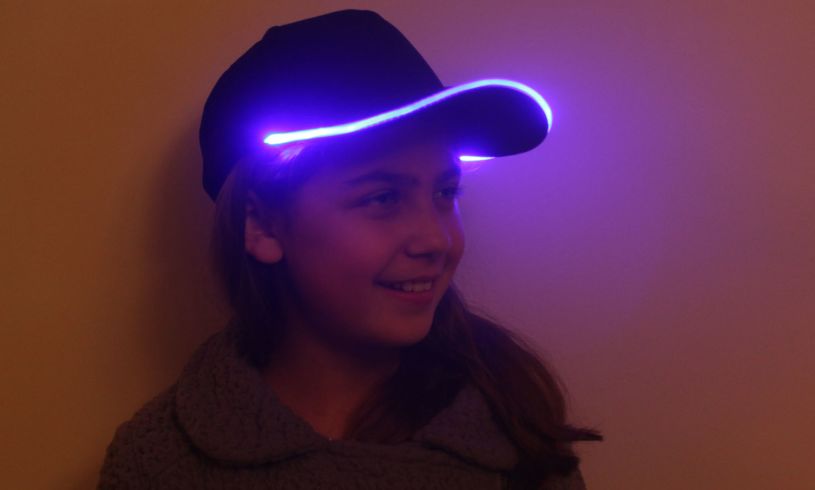 How cool is cool? This cool. I would say be relaxed about it, but we think we are going to sell out in about 20 minutes, so do grab one if you can.
Or ten because your whole posse is going to need one.
Happy Trend Setting.
Ps  A few hat jokes in case you hadn't heard any lately:
What do you call a dinosaur that wears a cowboy hat and boots?
Tyrannosaurus Tex.
"I just bought a new hat"
"Fedora?"
"No, for me."
Met a chap the other day, I asked him what he did. He said he was a
henchman for someone aiming to take over the world, and he used a steel rimmed bladed hat as part of his profession. I said, "That's an Odd Job"….
You are on a horse, galloping at a constant speed. On your right side is a sharp drop off, and on your left side is an elephant traveling at the same speed as you. Directly in front of you is another galloping horse but your horse is unable to overtake it. Behind you is a lion running at the same speed as you and the horse in front of you. What must you do to safely get out of this highly dangerous situation?
Get your drunk butt off the merry-go-round!