Baby showers are fun events to attend, and they're also a lovely way to support the mother-to-be and show her how much you care. Looking for some unique baby shower gift ideas and wondering how much you should spend? As experts in gift-giving, we've got all of the answers, as well as some gorgeous sentimental baby gifts and thoughtful presents for the new mommy. And, of course, whether you're going to be a grandmother or other relative or friend, our real expertise is helping you choose the right toys once the important child in your life is born, so be sure to check out our presents for new babies!
Our Helpful Guide to Baby Shower Gifts:
What is the average amount to spend on a baby shower gift?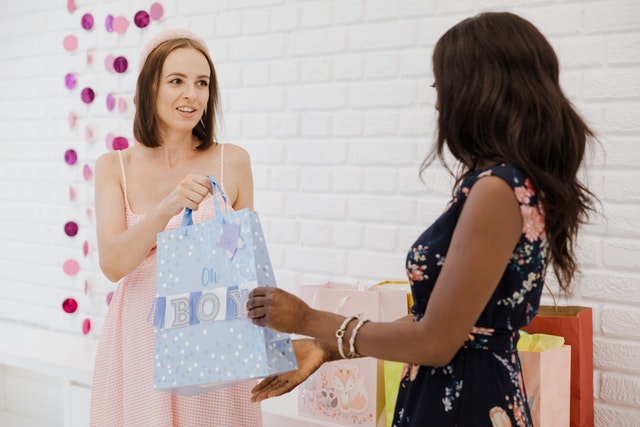 Giving a baby shower gift is a wonderful way to support a mommy-to-be and express your excitement over their impending arrival! However, it can be challenging to work out how much you should spend on a gift. These days, many expecting parents sign up for gift registries online, which can help guide you in your spending if you pick out one or two items. However, not all new parents use registries, or you might simply decide you'd prefer to give a sentimental gift or something special for the new mother.
The range that most people spend on baby shower gifts varies widely, from approximately $20 to $200 or more, but the majority seem to fall within the $40 to $80 area. Gifts for coworkers, acquaintances, and more distant relations might fall on the lower end of the range, while gifts for close friends and family tend to fall on the higher end of the range.
What you spend might also depend upon whether you're buying something intended for the new baby or the mother. The average spend on a newborn to 1 year old baby gift is around $50, while people usually prefer to spend a little more when purchasing a gift for the mother-to-be. A good guide here is to think about how much you would spend if you offered to pick up the check when going out for a nice meal with the mother-to-be.
Of course, what you choose to spend is ultimately up to you — there are even many lovely sentimental gift ideas that you can make yourself, or you could pool your money together with others to purchase a 'group gift.' At the end of the day, the most important thing is being there and showering the mother-to-be with your love and support!
Gifts for the Mommy-to-Be: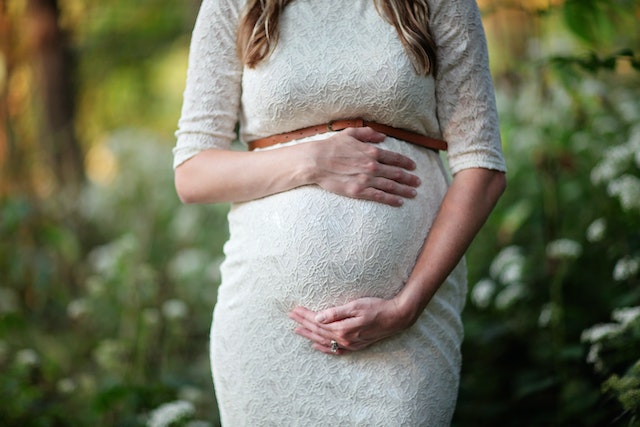 Food Delivery or Meal Service Gift Cards – In the final days of pregnancy and the first few weeks of new parenthood, it can be difficult to find the time to prepare healthy meals. That's why a gift card that a new mother can spend on takeout or meal deliveries makes a fabulous baby shower gift! Giving a meal service gift card as a shower gift (instead of when the baby actually arrives) also means that the parents have time to pick out the meals they want in advance of the birth, so they'll have one less thing to worry about later.
A Pamper Kit – Mommys-to-Be will appreciate a thoughtful pamper kit that allows them to do a bit of self-care during their pregnancy! You could buy a pre-made kit online, or you could make a DIY gift basket containing at-home spa goodies, such as face masks, bubble bath, bath bombs, lotions, chocolate and more. Just be sure to check that all of the items in the basket are pregnancy-safe!
A Pregnancy Massage Gift Card – Treat the Mommy-to-Be to a lovely, relaxing massage session with a gift card. Be sure to look for a massage therapist who specializes in pregnancy massage.
A Maternity Photo Shoot Session – Paying for a pregnancy photo shoot session for a new mom can be a lovely gift, and the photos will be treasured for years to come. If you really want to splash out, you could also pay for a makeup artist or stylist to make her look and feel even more beautiful on the day of the shoot.
An Audiobook Subscription – In the final days of pregnancy and the newborn era, new mothers often spend a lot of time awake. An audiobook subscription (and maybe some Bluetooth headphones, if you're feeling very generous) will help keep her entertained during the long nights.
Sentimental gift ideas: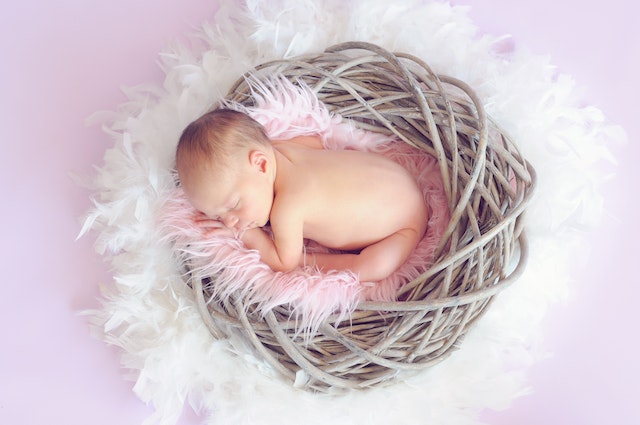 A Keepsake Box – A keepsake box makes a lovely gift, and it's one you can either buy or make yourself. Basically, a keepsake box is a special place where parents can safely store those important first keepsakes — hospital bands, documents, and other items. If you are doing a DIY box, check out craft stores or thrift stores for a basic wooden box, and then find ideas for how to decorate it online. If you know the baby's sex or name in advance, you could customize it — otherwise, keep it simple with a neutral design.
A Baby Book – Similar to a keepsake box, a baby book provides a place for parents to store keepsake items. However, a book also has places for parents to write down important memories and milestones. You can find baby books or baby journals online, or you could buy a blank journal or scrapbook and customize it to make it extra special!
A Newborn Photo Shoot Session – Parents love looking back at photos of their little ones, so a newborn photo shoot session makes a wonderful baby shower gift! Find a photographer who specializes in newborn photography and purchase the session in advance so that parents can book a convenient date once their baby makes his or her appearance.
A Handprint Kit – Handprint kits make fabulous baby shower gifts. With these kits, parents can create a keepsake piece of art that documents their baby's hand (or foot) size at birth. Some kits use baby-safe ink, while others use clay or plaster. Either way, many new parents enjoy displaying the prints on their walls or turning them into Christmas tree ornaments, and they serve as a lovely reminder of how much a child has grown.
For more baby shower gift ideas, shop the full range of presents for new babies on our website!
What did Baby Corn say to Mommy Corn? Where's Pop Corn?