When we opened in Lanham, Maryland in 2017, we really didn't know what to expect. Wicked Uncle had started over 10 years before north of London, but English uncles, grandparents and citizens are generally known for their generosity and warmth. How would we be received in a country famous really only for throwing out boxes of tea ?
Well, we are moving up in the world. OK, just a few miles further north to Beltsville but excited to be in a much bigger space in time for the holidays. All the better to serve the tens of thousands of our customers who are getting ready to send the children in their lives a fun and unique toy or gift.
Here we are packing up our old operation – teary eyed, of course. Where we went from nothing to something.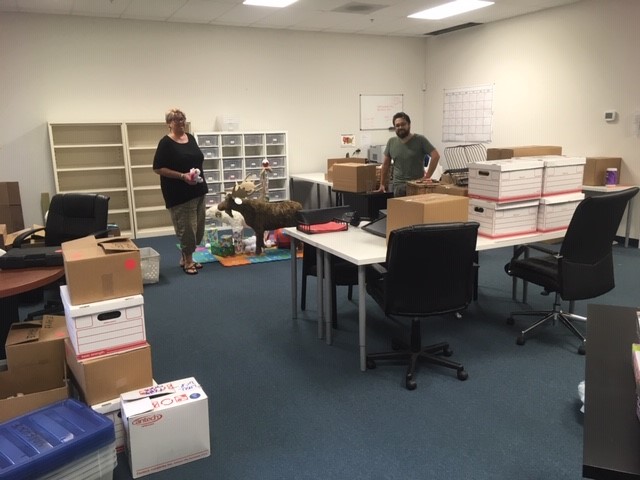 And our trusty North Pole pack animals ready to head out the door.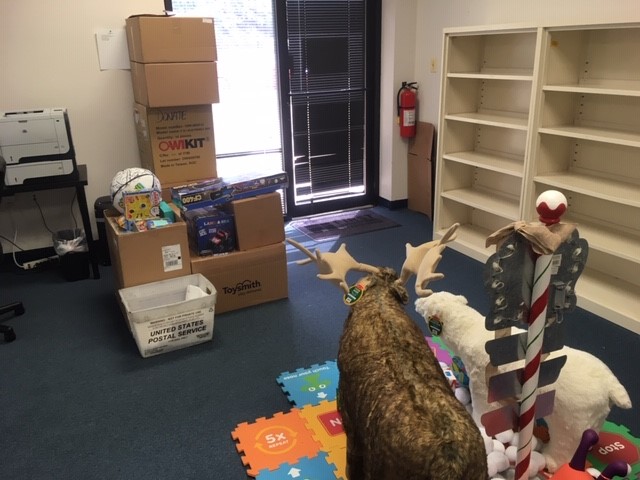 And this is NOT us, travelling on the Beltway, but we were AMAZED to see somebody else who clearly hadn't planned the moved so well.
This is not Photoshopped.
It is real.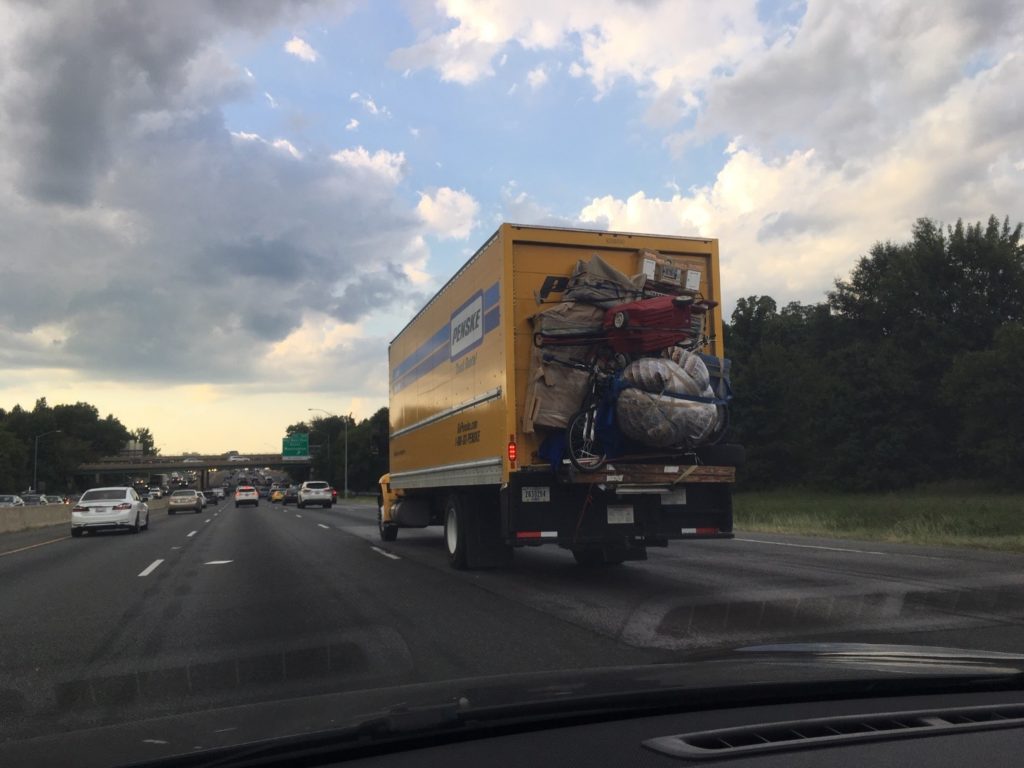 Arriving at Beltsville, it looks HUGE.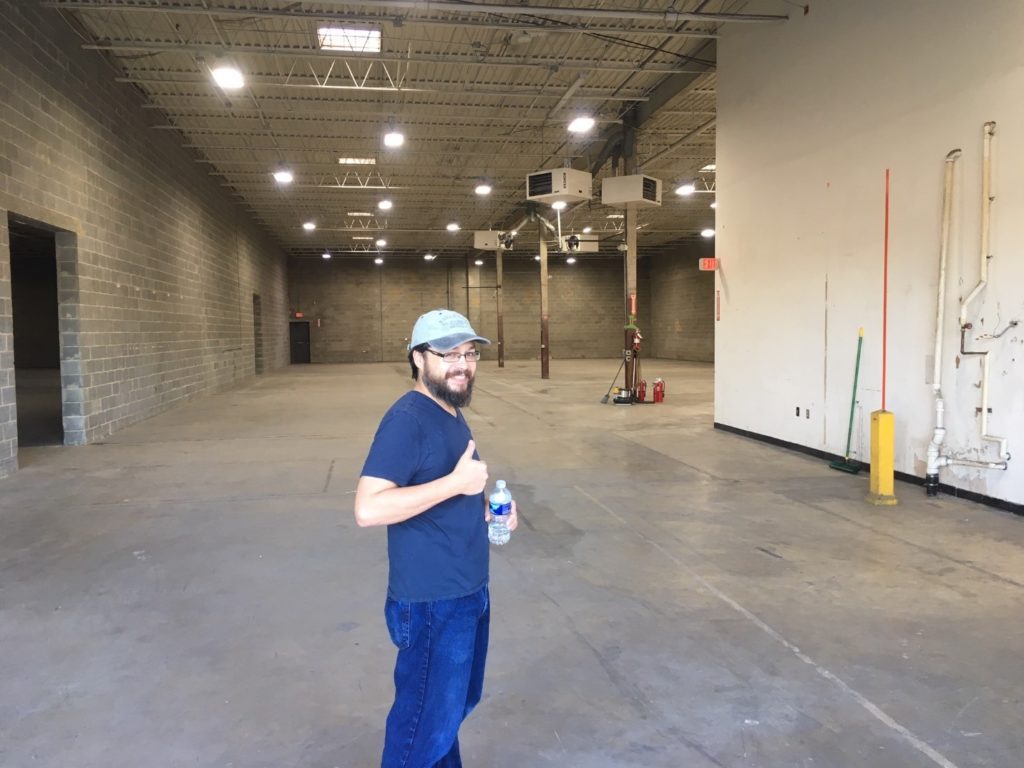 And here we are now, able to lay out our operation, with multiple giftwrapping and boxing stations – the way we wanted to all along.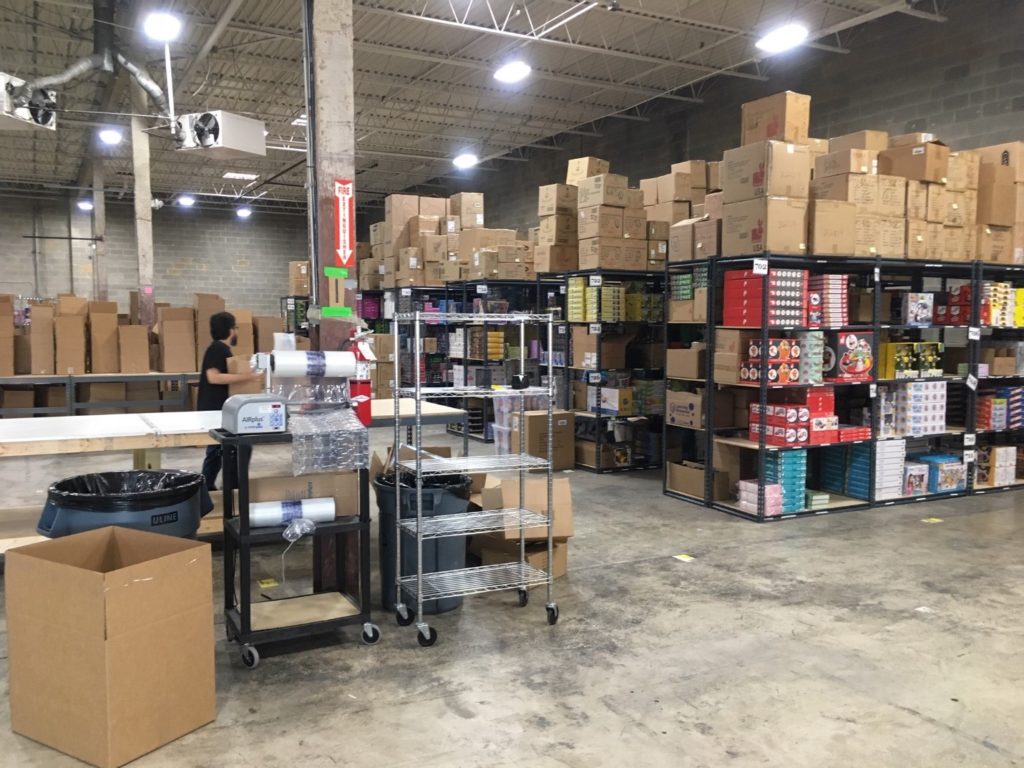 And really excited for our first walk-in customer to track us to our new location – and a genuine uncle at that.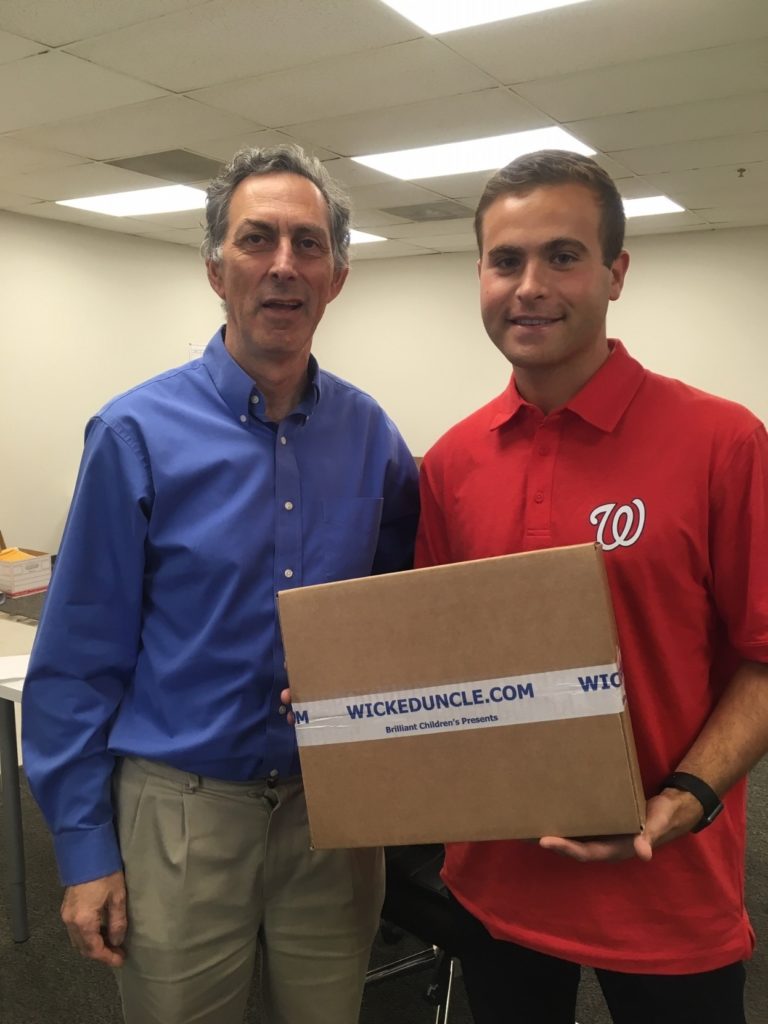 Moving is no fun, but we are all so glad we are in our new space.
And so time for a Wicked Uncle joke:
What do you call dozens of rabbits in a row running away?
A receding hare line.