An inside glimpse into New York Toy Fair 2019
This week Wicked Uncle has been checking out the best and coolest toys around at the biggest toy fair in the country – New York Toy Fair 2019! Each year we visit this awesome place to try out the newest toys and select the most fun products for parents, uncles, aunts, and grandparents to buy for birthday and Christmas presents for the brilliant kids in their lives. What a lot of toys we saw – from flying poo emojis to marvelous magic tricks, this year was TOY HEAVEN!
With over 1,000 exhibitors Wicked Uncle got to catch up with some of our wicked existing suppliers as well as meet exciting new ones. There were some of the obvious big players there such as Melissa and Doug and Thames and Kosmos, along with smaller companies that have some wicked and unusual toys, games, and crafts. They all came ready to show off their newest and coolest products so we had to try out their best toys – it would be rude not to! It was an incredible sight with all of the grown-ups conducting magic, playing with toy trucks, dressing up as unicorns, and flying drones. We did have to throw in some serious handshakes and head-nodding too, of course…
Some of our favorite finds:
We stopped off to see our friends at Marvin's Magic, who were on top form performing some jaw-dropping tricks. Their cool magic sets will really amaze your friends and relatives, with interactive tricks, phone magic, and 3D illusions. There is always a great atmosphere at their stand and this year was no exception.
Insect Lore were there celebrating their glorious 50th anniversary and showed us that all things insects are still causing a buzz of excitement. Their popular butterfly, ladybug and ant growing kits still prove a huge hit, as well as their Live Butterfly Garden. Start looking forward to spring with their Butterfly Garden that we have in stock – click here!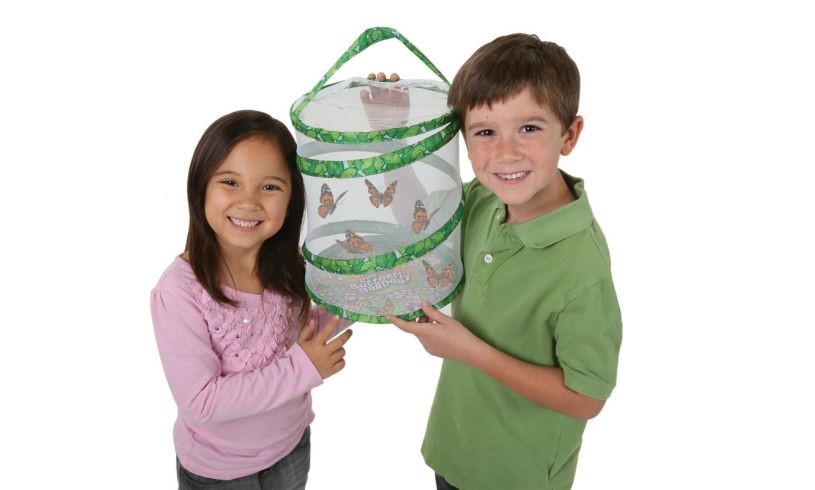 We also bumped into the awesome Play Visions that have already given us the very popular Animal Torch and Projector and Space Torch and Projector with fantastic photos to project on the wall. They are adding the Mermaid Torch and Projector this year (pictures of course – the mermaids were hiding when an attempt was made to take a photo)!
Another exciting company showcasing their incredible gizmos was Odyssey Toys who really know how to make technology cool. Have a look at their brilliant Upshot smart bow & arrow gaming system here – practice your archery skills with this bow and virtual game on your phone!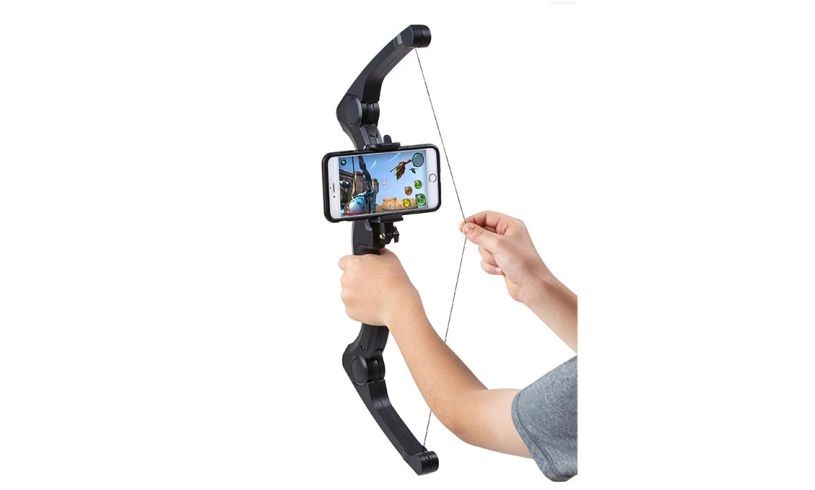 With so much to see and do, we couldn't possibly mention everything, but suffice it to say that there are loads of brilliant toys and games to come in 2019. Stick with Wicked Uncle for the coolest presents around. We won't let you down!
https://www.youtube.com/watch?v=O2JXm_2wbbg
Ps And now for some epic jokes:
A man was taken to hospital after eating daffodil bulbs. Doctors say he's recovering and he'll be out in the Spring.
What did the llama say when he got kicked out of the zoo?
A. "Alpaca my bags!"
What gives you the power to walk through a wall?
A. A door.