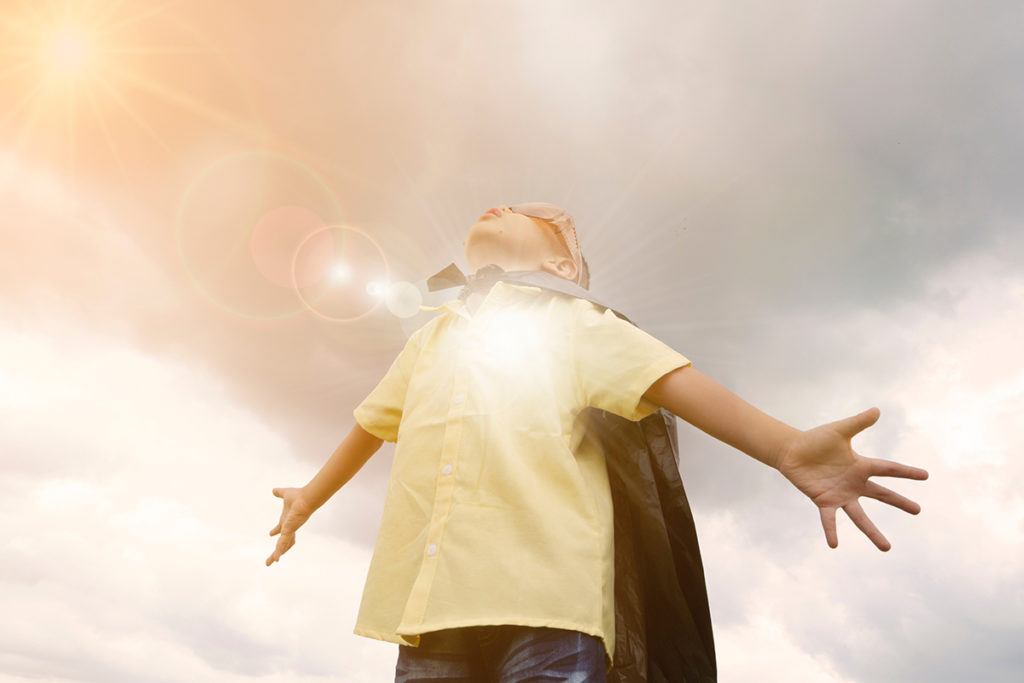 Parents lie. Those of us that have parents know it, and those of us who are parents know it. Whether it's to protect children from the truth, or just because it's funny, kids remember those lies sometimes years later. Consequently, we get a hashtag we can all—hopefully—laugh about:
1. Sometimes parents need quiet:
When my dad and grandpa would take me fishing they said if I talked the fish would hear it and swim away… years later I find out they were just telling me to shut up🙄 #LiesYourParentsToldYou

— Celeste Janson (@celeste_janson) June 21, 2019
2. The cat farm:
#LiesYourParentsToldYou
My parents told me that my cat went to live on a farm. An entirely reasonable thing to do, thought 5-year-old me.

Fast forward 30 odd years and I asked my mam why we had sent her to the farm and which farm it was.

Dear reader, there was no farm.

— Jen Bartram (@JenBartram) June 20, 2019
3. Turn off that light!
It's illegal to turn your light on in the car. I was 29 before I learned this was a lie. #LiesYourParentsToldYou

— Jessica Fletcher (@heckyessica) June 20, 2019
4. When are we leaving?
*at relative's house*
"We're going home in five minutes, hold on."#LiesYourParentsToldYou pic.twitter.com/67h2gcCrO5

— darshanie (@taeubaeful) June 20, 2019
5. The age of freedom:
#LiesYourParentsToldYou
when you're 18 you can do whatever
*turns 18*
while you're under this roof you do what I say pic.twitter.com/0DAOJVXEpy

— kiya ⚡ (@makiyers) June 20, 2019
6. We'll think about it:
Parents: "We'll think about it"
Me: "Thank you" *wanders off under the impression that my deepest desires are being carefully and consideratly weighed
Parents:… pic.twitter.com/J1jwmDqinE

— Anthony Sinnott (@librarianth) June 20, 2019
7. Why do I have to learn math?
#LiesYourParentsToldYou : "Geometry is important, you will need it one day!"

Me using Pythagorean's Theorem to try and figure out my taxes pic.twitter.com/Cdpqe3JXS2

— It Only Gets Worse (@Only_Gets_Worse) June 20, 2019
8. Don't cross your eyes:
If you cross your eyes they'll get stuck like that #LiesYourParentsToldYou pic.twitter.com/93OLffgOFJ

— Patricia Lang (@Triciaa22) June 20, 2019
9. No favorites here:
"I don't have a favorite child!" #liesyourparentstoldyou pic.twitter.com/WMMmbQ89Zg

— Christine (@CatholicAwesome) June 19, 2019
10. Listening to Dad:
"Go and raise a rebellion, it'll be fine!"

In 1614, the imprisoned Patrick Stewart, Earl of Orkney, asked his son Robert to raise a rebellion on his behalf. It was crushed after a siege on the Earl's Palace, Kirkwall. Father and son were both executed. pic.twitter.com/1kjApuRcpW

— Historic Scotland (@welovehistory) June 20, 2019
Even the best parents have been telling little white lies to their children since time out of mind. Sometimes it's necessary, sometimes it's just funny, and if we're honest with ourselves, we know it's never going to change. The best we can learn from this is to remember to turn off the lights, and to try to avoid staging Scottish rebellions.