*By ill-advised, we really mean please don't storm any military bases. We can't advise against it enough. Buy toys instead.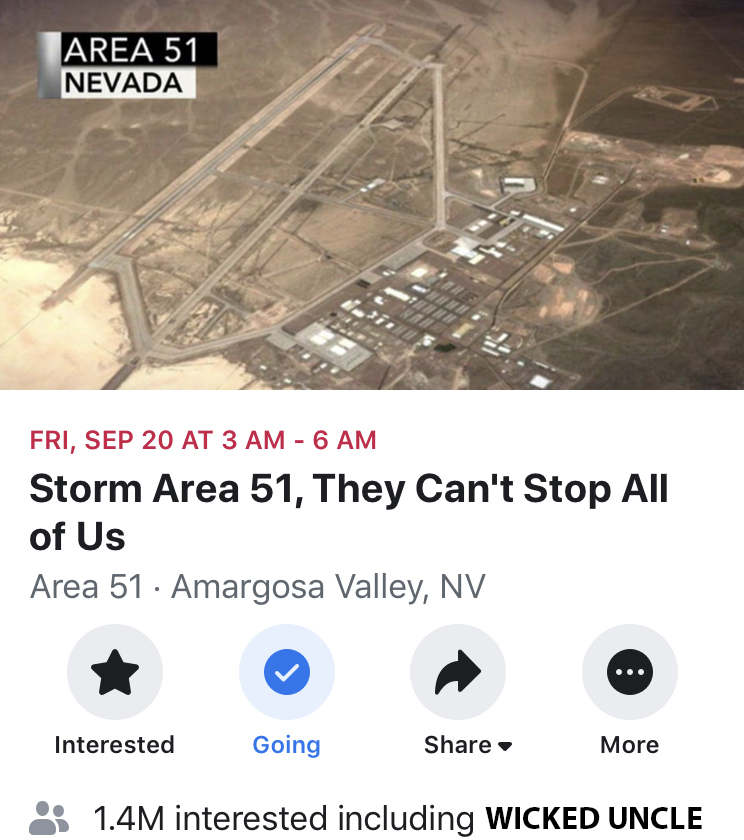 Over a million Americans have signed up to storm Area 51 in September because they want to "see them aliens". While we strongly advise against it, we've put together a list of items that might help these stalwart souls make it past the heavily armed, trained military guards. Why? Because America, that's why**.
**This blog intended to be satire. We repeat: please don't storm a military base. These toys are lots of fun, but they will not help you against military guards or aliens:
Study your subject
Practice your Naruto run
Prepare for a night mission
Learn how to dodge, dip, duck, dive and dodge
Jump the fence
Keep in touch
Prepare your firepower
Show the aliens you come in peace
Celebrate your victory
Prepare for the aftermath
***Dear U.S. Military,
We here at Wicked Uncle USA sell toys, and have absolutely no intention of going anywhere near any military bases now or in the future for any reason whatsoever. We do not condone any of our friends, family, or customers raiding Area 51. As a matter of fact, just the thought of running through the desert tires us out.
Please don't come get us. We come in peace.
Love, Wicked Uncle
---
Here are some jokes you might like:
Q: How do you get a baby alien to sleep? A: You rocket.
Q: What did the alien say to the measuring cup? A: Take me to your liter.