We've got the Egyptians to thank for the tradition, the Greeks for the cake and the Germans for the parties!

The birthday tradition dates back to the ancient Egyptians, who believed that when pharaohs were crowned, they became gods. So their coronation day was their 'birth' day. (Sounds like a sweet gig until you find out there are no desert desserts.)
It was the Ancient Greeks who adopted this tradition and added cake. Why cake? Well, the Greeks needed something to offer up to Artemis, goddess of the moon, as a tribute on their birthdays. The Greeks set to baking moon-shaped cakes and decorating them with lit candles so they shone like the moon. That was one bright idea!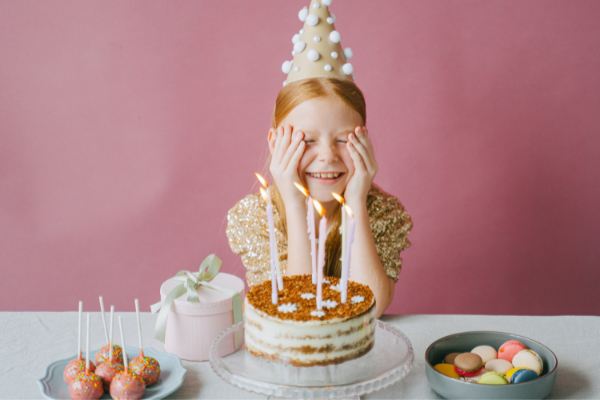 The first actual birthday cake was for children's birthdays in Germany in the Middle Ages. This was called Kinderfest. Each year, the child would receive a cake and one candle for every year of their life, and one extra to symbolize the upcoming year. But there weren't any gifts – just good wishes. (Cake with no presents? I would've been in tiers!)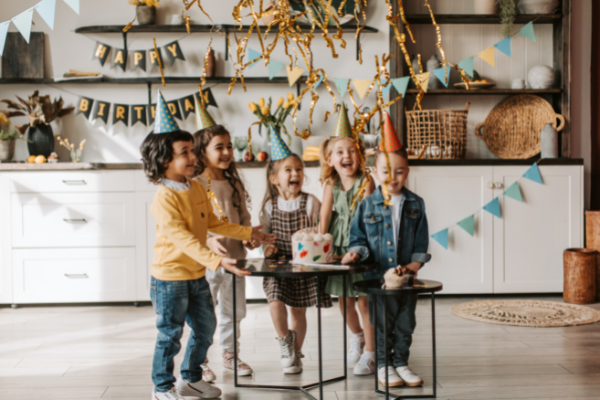 Birthday cakes haven't always been as delicious as they are now. Sugar was very expensive and difficult to come by so sweet cakes were only for the very wealthy. To our relief, the Industrial Revolution brought easily-accessible sugar and other ingredients. Today, we can bake cakes from scratch or even buy them pre-made.
So go ahead, make cake your day!
Hungry yet?
While Wicked Uncle can't send you a cake—we just haven't worked out the logistics of shipping a full layer cake with candles… yet—we do have a selection of goodies to assuage those cake pangs: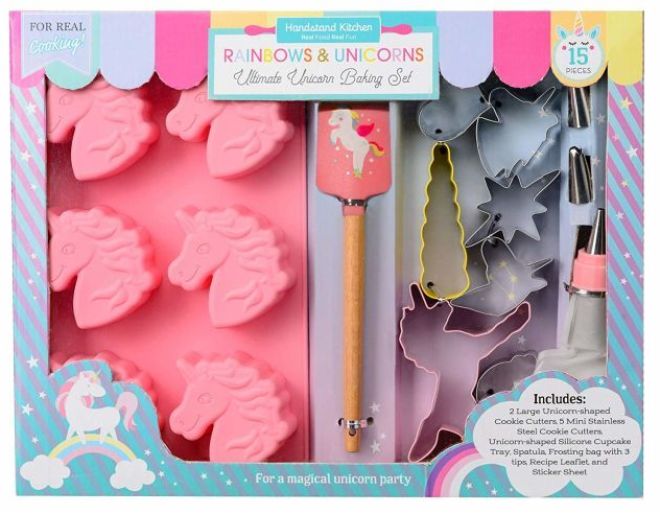 What better combination is there other than cake AND unicorns?! Add a little unicorn magic to your birthday bakes with this 15 piece set is packed with all the necessary tools to make your own delicious cookies and cupcakes. . Complete with a recipe sheet, stickers and your very own unicorn spatula, this set is all you need to whip up some magic! Ready, Steady… CAKE!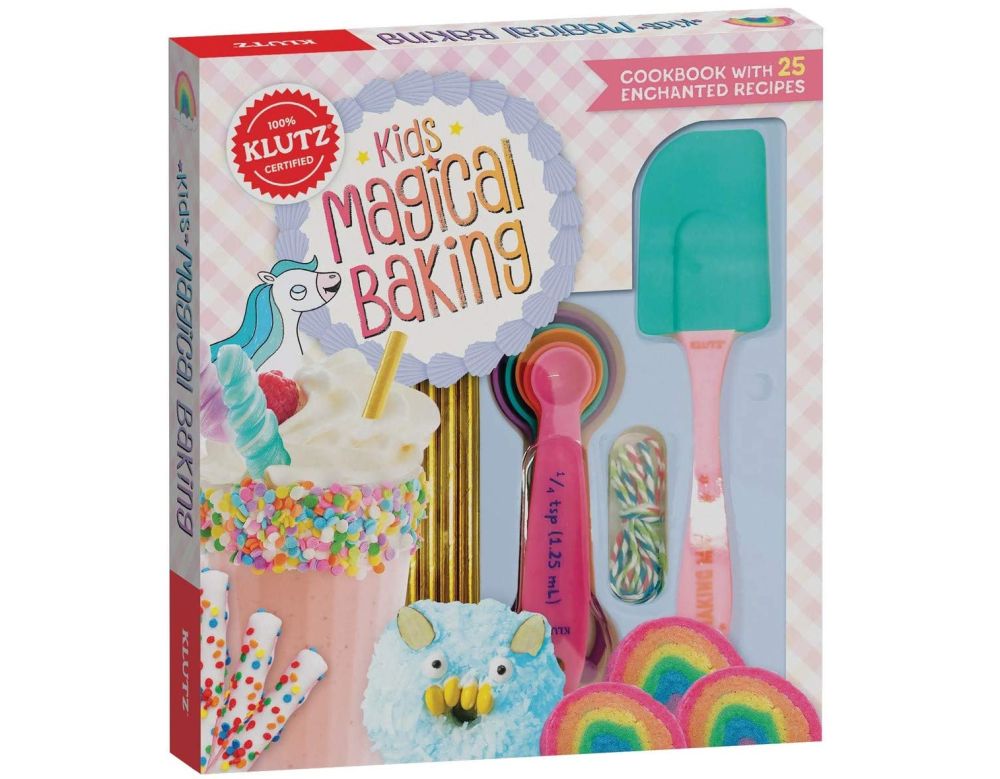 Release the inner baking genius with this fun & easy to follow recipe book that comes together with colourful baking tools. This is no bogstandard recipe book, it is full of extraordinary and special designs – an enchanted castle cake, mermaid-themed pies or yeti doughnuts, as well as many more to choose from! Yum!

The Wicked Uncle Delicious Treats Seal of Approval

You can trust Wicked Uncle because we know delicious treats. We regularly visit delicious treat vendors to find unique and fun treats, not just doing searches on the web. We have great customer satisfaction, personalized service and will follow up to ensure your satisfaction. If you do happen to have any issues, our helpful customer service squad is on hand to assist and solve any problem.
Why We Chose Them: Because they're delicious. And cake-flavored.
How We Test Them: We actually ate a whole bunch of them. Over a long period of time.
Want to see even more great stuff? Click here to check it out!
Let Us Know!

Which toy is your favorite? Have you used our gift service? Let us know in the comments below or reach out to us on social media. Happy shopping!