Here at Wicked Uncle, we might be small, but we take fun and games very seriously! Our expert panel of children are constantly testing new toys, and our Wicked Uncle Elves are always hard at work, wrapping gifts and delivering across the country. Want to know more? Here are just a few great reasons to shop with us:
Top benefits of shopping with Wicked Uncle:
1. We have an amazing selection of toys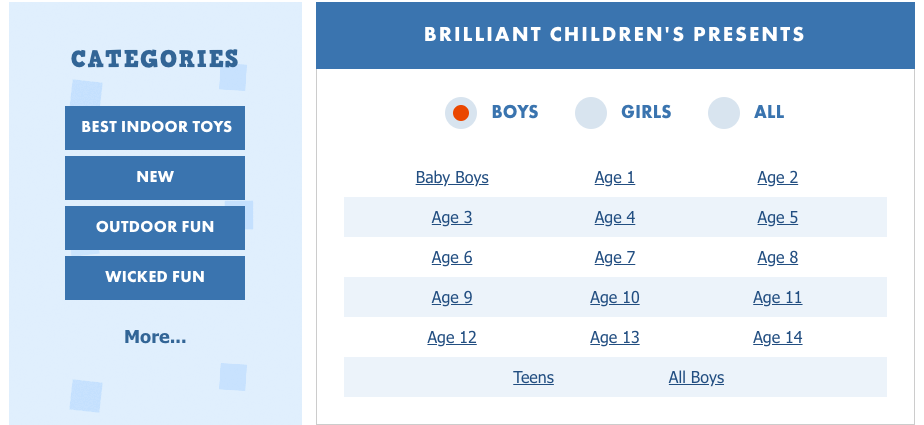 We understand that children often seem like a complete mystery, and shopping on bigger sites can be overwhelming. That's why we meet with toy inventors, parents and children to narrow our selection down to only the absolute best toys!
Shopping for a 9-year-old girl? Looking for the ultimate gift for a boy who loves dinosaurs? On our website, you can easily view the most popular picks by age or gender, or select a specific category, like indoor toys, creativity, or science. Our goal is to make it easy for you to pick an awesome, age-appropriate gift, each and every time!
2. Our Elves can gift-wrap for you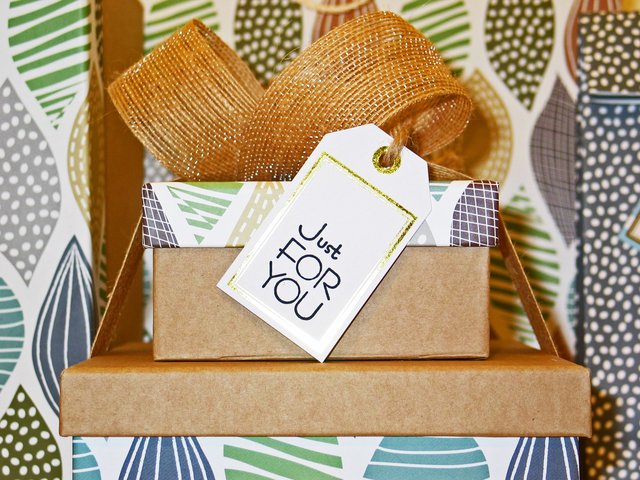 Did you know we can gift-wrap anything you buy from our website and send it direct? This saves you the hassle of ordering it to your house first, unpacking it, wrapping it, and then shipping it to the kid in question… Whew, that's exhausting to even think about!
Even if you're giving the gift in-person, our gift-wrapping service can save a lot of time and hassle. Gift-wrapping costs just $4.95 for the first gift and $3.50 for all other gifts in the same order. Put away the scissors and tape because our Elves are here to help!
3. We can write a personalized card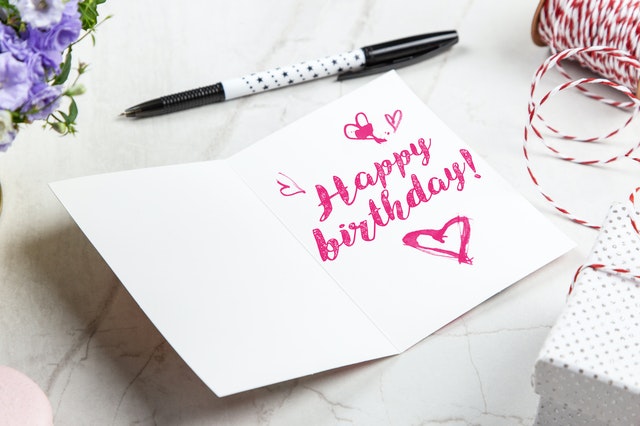 Want to send a gift direct to a birthday boy or girl? Or maybe you need to send a Christmas present to a kid living across the country? Whatever the circumstances, we're happy to handwrite a card with a custom message! This adds a wonderful personal touch — and it's definitely something that the bigger websites can't do. You can add a handwritten card at checkout for just $3.99.
4. Our Elves process everything with care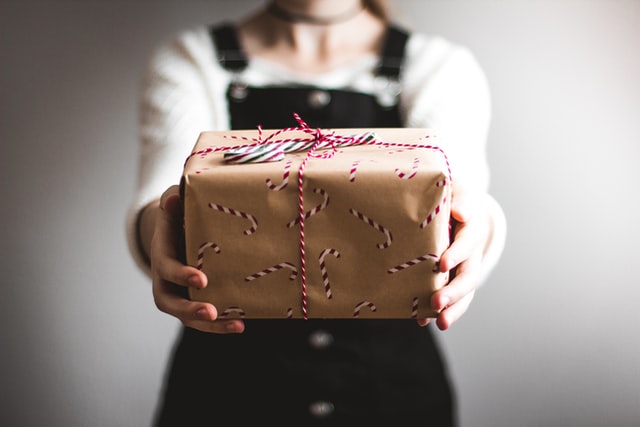 We understand that there's nothing more disappointing than eagerly ordering a gift and then having it arrive all bashed-up or broken. That's why our Wicked Uncle Elves handle each and every toy with the utmost care. We are totally committed to delivering the very best experience — along with the very best gifts!
5. We have an excellent Feefo rating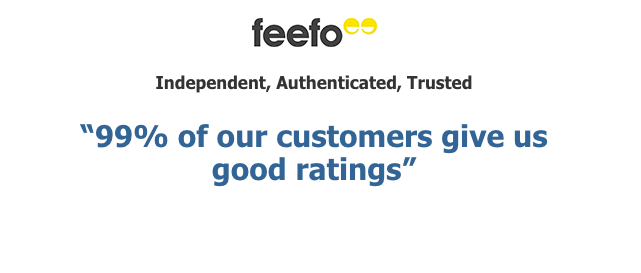 Sure, we can tell you about what we do all day long, but at the end of the day, it comes down to what our customers think. For their opinions, check out our Feefo reviews, displayed on our home page! We are extremely proud that 99% of our customers have given us good ratings. See, we really do take fun and games seriously!
Ready to shop with us? Check out the most popular toys and games on our website!
What did the left eye say to the right eye? Just between us, something smells!